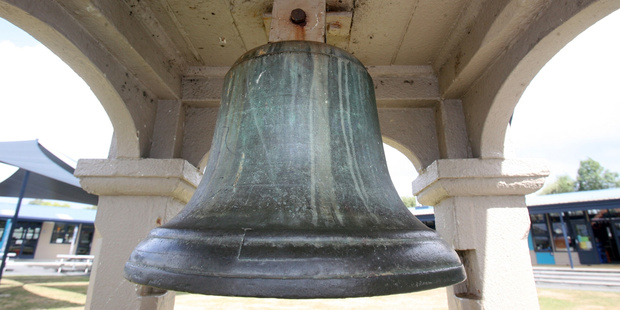 The school bell rings at 8.30am sharp on Monday to herald a new year of agricultural learning at Whanganui-based Ag Challenge.
And manager Peter Macdonald said he and his team were refreshed and ready to launch into a year full of change, although the private provider's delivery of core activities and values will remain very much the same.
"So for 2017 we have a significantly different suite of programmes but all still focusing on our core business," Mr Macdonald said.
"We have provision in agriculture focusing on dairy farming, carpentry and building and of course the animal technology space that focuses on vet nursing, animal care and rural animal technician."
Mr Macdonald said these programmes are available to students from Year 11 at school, and include in-schools programmes for students either one or two days per week through to fulltime programmes after leaving school.
"We are looking for students for 2017, so if you are unsure of what you might be doing next year come and register your interest with us to reserve your space.
"The exciting thing is that, if you end up going back to school, we can assist you to study with us part-time while at school."
The extremely popular veterinary nursing course has also undergone some change.
"The course that has been delivered for the past 16 years changes as a result of an industry review conducted by NZQA and results in a new programme structure for 2017."
Up until 2016 Wanganui Vet Services had solely run this course on behalf of Ag Challenge, and Ag Challenge has always been responsible for the administration.
"Ag Challenge had full responsibility for the delivery of the programme and worked closely with Wanganui Vet Services to provide the facilities to deliver the programme."
Mr Macdonald said the carpentry students of 2016 had been an exceptional group, knuckling down at the beginning of the course and completing units of learning at the pace of a race horse on the home straight.
"This meant this group of students completed all of the theory several weeks prior to the completion of the programme, but the upside of it has meant that they have had opportunity to not only work on relocatable buildings, but assist with the establishment of these relocatable teaching spaces," Mr Macdonald said.
"Students have been involved in the establishment of these buildings and building of the decks around them. These additional teaching or meeting spaces will be a welcomed addition to facilities in 2017.
"Given the anticipated increase in provision of programmes in 2017 across all areas of delivery, including carpentry, agriculture, painting and animal technology, these spaces are a welcome addition to the infrastructure for Ag Challenge."
The carpentry course continues to serve the industry well with a majority of the 2016 students now placed in work experience, while some look promising to become apprentices.
The carpentry tutors are looking for students who see a career in an industry that is very buoyant and has numerous opportunities for employment nationally.