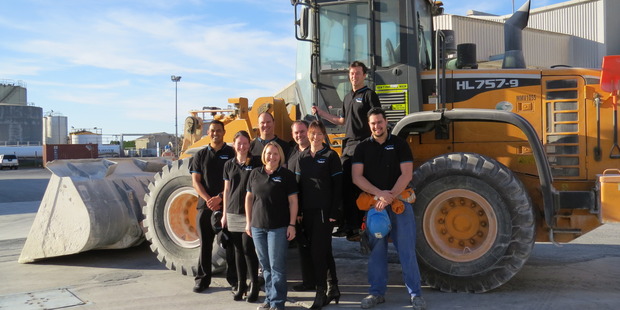 Tauranga fertiliser manufacturer Ballance Agre-Nutrients is opening its doors to the public as part of the Port of Tauranga's summer tours which begin this month.
From Monday, the tours begin at fertiliser works so locals and visitors alike can experience first-hand how the fertiliser that feeds our farms, orchards and gardens is made.
Ballance CEO Mark Wynne said Ballance sourced nutrients from nature and made them into fertiliser to feed plants.
"By using fertiliser, farmers are replacing nutrients that are used by the grass or plants to feed the animals and crops, who in turn feed us," Mr Wynne said.
"Not too many people are aware that fertiliser provides for 50 per cent of world food production. It's sobering to think that without fertiliser, billions of people would have no food."
The guided bus tour follows the product from its arrival at the port, through the manufacturing process to the end product, opening the doors on the fertiliser plant that has sat on its Hewletts Road site since the 1950s. The bus then travels back across Hewletts Rd and continues its tour of the Port of Tauranga.
The tours will run twice daily at 9.30am and 1pm from Monday January 16 to Friday January 27.
For bookings contact the Port of Tauranga office, 07 572 8899. Tickets are $5 per person, with $1 from every ticket donated to the Port of Tauranga Rescue Winch on the TECT Trustpower Rescue Helicopter.