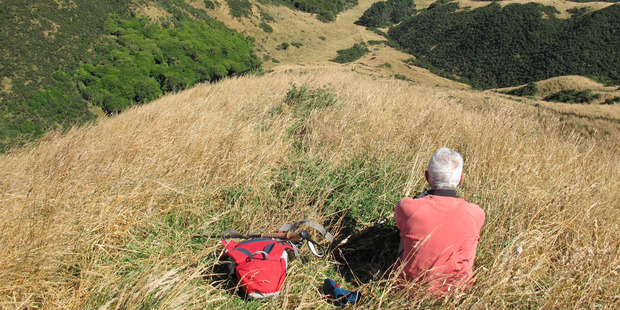 The Whareroa Guardians Community Trust has been granted $2140 to assist with the design and installation of signs to mark public access on a new track in Whareroa Farm.
The funds were made available through the New Zealand Walking Access Commission's Enhanced Access Fund, which supports projects designed to obtain certain and enduring access to the outdoors.
Commission chief executive Eric Pyle said the new signs would help people accessing the 1.5 kilometre Catchment View Track, which is being developed in the reserve.
"This is a small but worthwhile investment in access to a picturesque Wellington destination.
"The signage will make the experience more enjoyable for visitors by helping them locate and follow the new track, which will provide access to a historic water intake used by US Marines based in Kapiti during the Second World War."
Whareroa Farm is a 450-hectare recreational reserve administered by the Department of Conservation.
The new Catchment View Track will be made up of two sections - a flat family walk shared with mountain bikers to the Marines water intake and picnic area, and a steeper 250 metre climb up the ridge providing a tramping route to separate walkers from bikers.
The track will link with Campbell's Mill Rd walkway, bridleway and cycleway, along with other existing Whareroa Farm tracks, to provide a three hour challenging loop for people who want to explore further.
Keen trampers will be able to use the route as the quickest way to access 720m high Mount Wainui.
Whareroa Guardians Community Trust secretary Ann Evans said the Catchment View Track would complete a network of trails agreed with the Department of Conservation in the Whareroa Farm Plan.
Now that signage funding had been approved, Guardians' volunteers would mark the route, clear gorse as needed, and remove redundant fencing, she said.
"The Guardians also appreciate the support of Transpower in improving access at the top of the track and providing a stile."