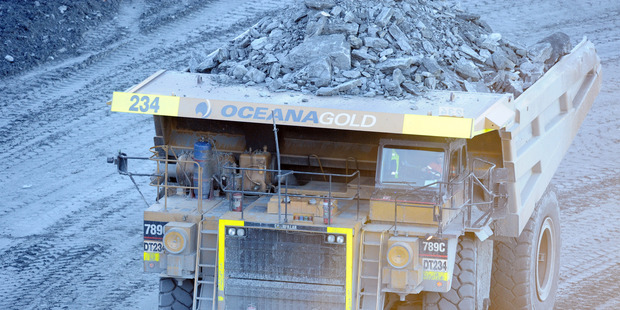 OceanaGold Corp, owner of New Zealand's biggest gold mine at Macraes, is to delist from the NZX at the end of the year to reduce compliance costs, leaving its shares to trade on the ASX and the Toronto Stock Exchange.
The shares will delist on December 30, leaving the New Zealand bourse after about nine years. On that date, shareholders on the New Zealand register will automatically be transferred to the Australian register and their shares will be listed on the ASX in the form of CHESS Depositary Interests, or CDIs, the Melbourne-based company said in a statement.
OceanaGold "expects to realise benefits for shareholders by delisting from the NZX including a reduction in the company's legal and regulatory costs mainly from less compliance requirements," it said. New Zealand shareholders may benefit from increased liquidity on the ASX as a result of concentrating trading volumes in New Zealand and Australia on the ASX, it said.
In the past couple of months, the daily volume of OceanaGold shares traded on the ASX has typically been higher than 1 million, while on the NZX volumes haven't often exceeded 150,000. The Australian shares last traded at A$3.72 and have gained 40 percent this year. the NZX-listed shares last traded at $3.94.
Chief executive Mick Wilkes said the decision to delist "is a prudent one and does not in any way change the company's commitment to its New Zealand business or future investments we plan on making in country."