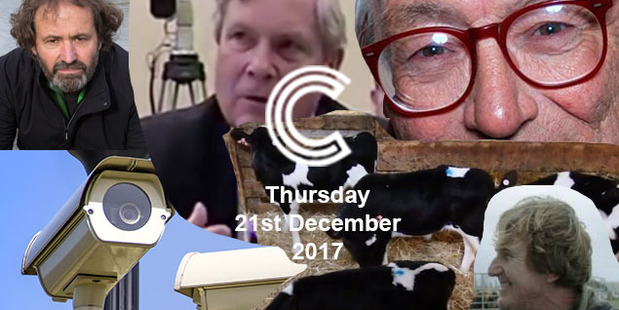 It's the last show of the year so Jamie Mackay has let Online Producer Jane Ferguson on air to share the top six stories from The Country's website...and to torment listeners with George Michael's Careless Whisper.
On with the show:
Bill English:
The National leader reflects on a disappointing end to 2017 - a year in which he started out in the country's top job - a job he wants back in 2020.
Cameron Bagrie:
We make good on a promise made a year ago to call the former ANZ chief economist on the last show of 2017 to test his powers of prediction!
Bruce Orr:
We catch up with the head of stud stock for PGG Wrightson, who retires this week after 53 years in the stock and station industry, all with one company.
John McOviney:
By day the chief executive of Steelfort, by night he moonlights as a farmer. And today we pick his brain on the 2017 farming year.
Tony Laker:
We preview 2018's Farming and Footy Tours with our travel partner – Laker House of Travel.
Tim Myers:
We wrap the farming year with the chief executive of Norwood, our naming sponsor, and our highly-anticipated 'Tractor of the Week'.
Listen below: