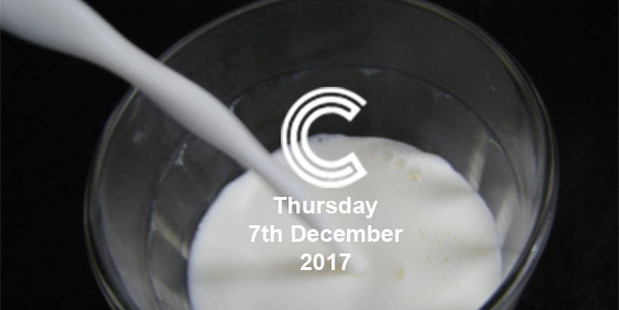 Today The Country looks into a bad week at the office for Fonterra with last week's payout to Danone and today's drop in the forecast milk price.
On with the show:
John Wilson:
Fonterra's chairman talks about a bad week at the office with today's 35 cent drop in the forecast milk price following on from last week's $183 million payout to Danone.
Sarah Barr:
The Rural Support Trust's South Canterbury Facilitator makes a plea to farmers to not refuse to deal with contractors who have worked on farms infected by Mycoplasma bovis.
Bill English:
The former PM says "I told you so" about urban water quality and we question him about his relationship with Winston Peters post the election.
Chris Russell:
Our Australian correspondent talks cricket, rising fine wool prices, rural suicide rates and a giant Tesla battery for South Australia.
Shane McManaway:
The Wairarapa-based chief executive of Allflex talks about the increasing Big Dry and what's happening down the road at Hollywood mogul James Cameron's farm.
Listen below: