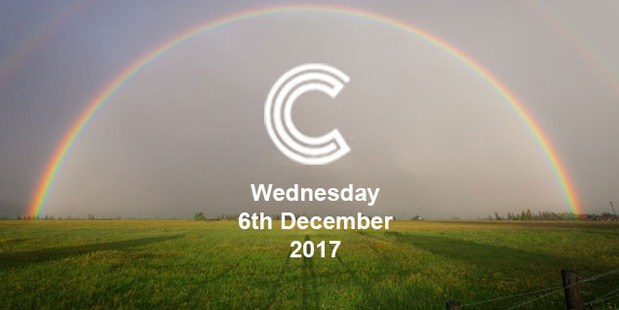 Today The Country looks into the weather situation around New Zealand and asks the big questions such as - "will there be any rain?" and "how will this affect Andy Thompson's Santa Parade?"
On with the show:
Chris Brandolino:
NIWA's principal weather scientist has a look at what the week has in store for New Zealand and lets us know if there is any rain on the way.
Jacinda Ardern:
Today the Prime Minister ponders water storage, dams, irrigation, working for the dole (or "ready for work"), the Government's tertiary education policy and being the face of climate change.
Nathan Penny:
ASB's Rural Economist gets another "I told you so moment" as he predicted the small rise in the latest GDT auction result.
Nathan Guy:
"Shadow spokesperson for agriculture" Nathan Guy expresses concern for what's happening to his previous place of employment - the Ministry for Primary Industries.
Tony Marshall:
Crowe Horwath's tax expert talks about where the Government is heading on the tax front including the repeal of tax thresholds amendments due to apply from 1 April 2018, paid parental leave and the tax working group.
Andy Thompson:
It may be hot and very, very dry on the West Coast but that doesn't mean it's not going to rain on the Santa parade says our dairy correspondent.

Listen below: