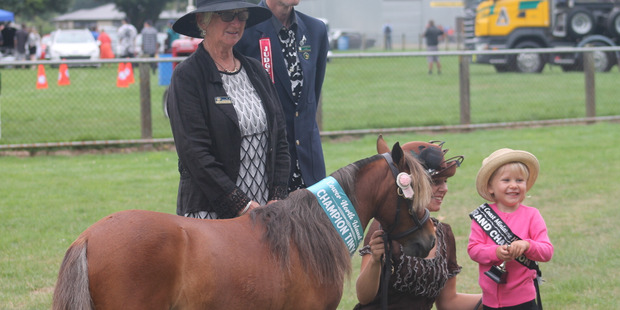 When it became too hot in the Manawatu Indoor Arena, the Lower North Island Miniature Horse Club moved venues for its first annual show to the Dannevirke A&P Showgrounds.
The Association of Independent Miniature Horse Clubs is growing, with five clubs in the North Island and one in the South Island.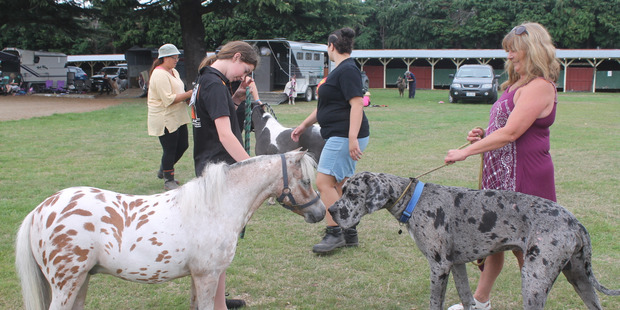 It began two years ago and the latest to join its ranks is the Southern North Island Club, incorporating from Taranaki south. The East Coast Club has been going for two years and came along to support the new club.
Each club holds a show, with the North Island National Show at Pukekohe in March.
Horses are graded Foundation, Classic and Modern and then classed according to three height sections.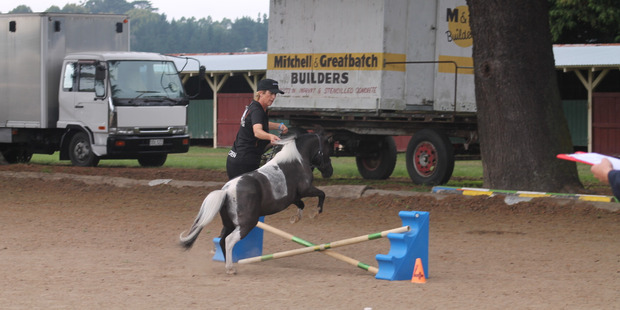 Like most equestrian shows the animals are judged on appearance and obedience — called In Hand and Performance. Saturday was the day for In Hand judging with about 20 horses in the ring before two experienced judges.
On the Sunday, adjacent to about 1000 cars and trucks in the A&P arena from the Wheels With Attitude show, the horses were put through their paces around a slalom course.
All age groups were involved.
The youngest was Jordyn May from Pahiatua, who is three and totally in love with the horses — and is small enough to ride them.