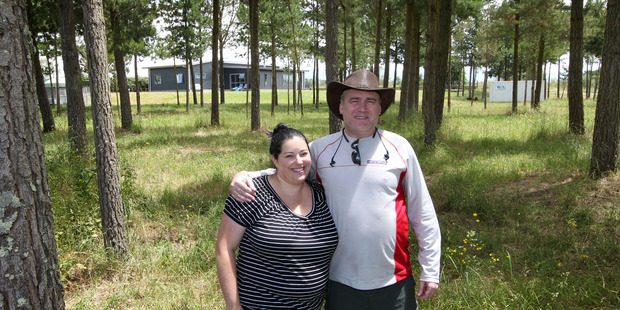 Following an $80,000 rise in year-on-year house prices in Central Hawke's Bay announced yesterday, Rachael Majors and Jon Collins say they are not surprised Central Hawke's Bay is attracting people like themselves to the area.
"We moved from Auckland because we've both got family down here and also it's quite expensive in Auckland but it's just beautiful down here", Mrs Majors said.
"The weather and the people are lovely, it's quiet and lovely.
"We bought a lifestyle block for half of what we would have been able to in Auckland, so it was a mixture of family and just wanting to get out of the city that brought us down here.
"It's a better quality of life."
Fellow Central Hawke's Bay buyer Lin and Peter Blythe, whose Waipawa property went unconditional on Friday, echoed those sentiments as reasons why they moved to Central Hawke's Bay from Tauranga.
"A lot of Aucklanders were buying there, but sometimes they were buying two or three houses, living in one and renting the other out. Of course that shot the prices up through the roof and we found we had a lot of equity in our house.
"We've always loved Hawke's Bay and we have always come here on holidays, so I was an officer for the court and decided to give that up and my hubby decided to give his job up and we came over to Hawke's Bay.
"So we have now found a house in Otane and it looks like it's all going to go unconditional today. I just really love the people, that's what makes it for me - and also why go shopping for your wine when I can go to the vineyards?
"So it was the people, the location and everything about Hawke's Bay was just so relaxing."
Waipukurau-based real estate agent Jane Hamilton said about half the properties sold in Central Hawke's Bay were going to out-of-town buyers.
"Probably 50 per cent of that is Hastings, Havelock North and Napier people and the rest from all over the world.
"I think they are selling property in Napier and Hastings for such good money, they can go two to three steps up the ladder when they come here."