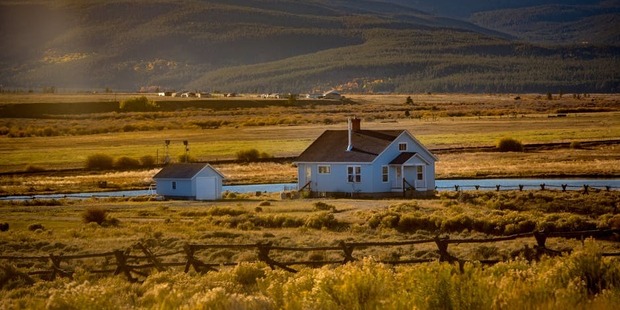 Otago has recorded the largest increase in farm-sale volumes for the three months ended February compared with the same period last year.
Data released by the Real Estate Institute of New Zealand this week showed there were 436 farm sales nationally in the three-month period, compared with 521 for the three months ended January and 474 for the three months ended February 2016.
Six regions recorded increases in sales volumes, with Otago recording the largest, up 17.
The median price per hectare for all farms sold in the three months to February was $27,395 compared with $25,970 last year.
Sales figures confirmed an easing in volumes in all categories for the period, although sales of finishing and horticultural properties during February showed a lift from the previous month, REINZ rural spokesman Brian Peacocke said.
"Caution, uncertainty and delayed decision-making are the overriding comments relating to the current market as the rural sector continues to grapple with volatility of income, volatility of climate and the ever-increasing emphasis on compliance and environmental issues," Mr Peacocke said in a statement.
In Otago, there was a reasonable level of activity throughout the region. Sales of finishing farms were ahead of grazing, dairy and arable properties.
In Southland, there was limited localised activity on good dairy farms.
Prices for the few farms sold held well and the solid supply of listings suggested a number would carry through to next season.
There was increasing inquiry for sheep and beef and, where suitable land was available, activity involving vegetable and tulip growers.
On the lifestyle block market, there was strong activity throughout Central Otago.
The Queenstown Lakes district recorded some "very strong" prices, although it was steadier in other parts of the region.
ANZ's latest Agri Focus report said the "star performers" continued to be horticultural, lifestyle and subdivision blocks next to growing urban areas.
Dairy farm turnover had been solid, albeit behind the highs set in recent years.
Prices for high-quality and well-located properties had continued to hold up.
Larger-scale and lower-quality properties remained more difficult to sell, with a gap in valuations between buyers and sellers.
The average price for dairying land had increased to $41,000-$42,000/ha over the summer period, mainly reflecting a higher proportion of sales in the more expensive Waikato and Taranaki regions.
Grazing properties was the one area of weakness.
Turnover dropped in recent months and the average price headed back to $11,500/ha.
Part of that was compositional, with lower turnover in the Waikato and higher turnover in Northland.
Lower turnover reflected buyer uncertainty over the impact of the Waikato Healthy River Plan on land-use flexibility and earning potential.
The lower average price was also likely to reflect weaker sentiment and income prospects for meat and fibre properties, which had impacted negatively on buyer valuations, the report said.