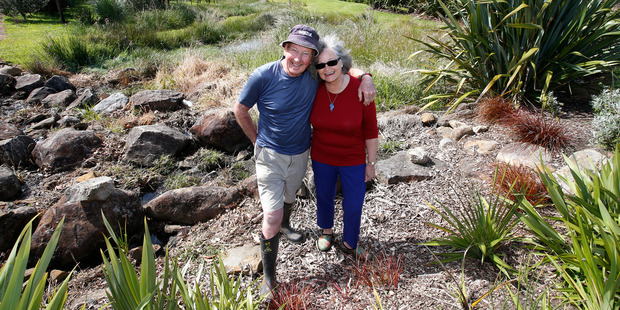 When Jeremy Busck and Pamela Winter decided to turn a swampy, weed-filled, mangrove-fringed wasteland into a wildlife reserve, naysayers thought it a classic case of hope springs eternal.
But "springs" and "eternal" are the essence of the successful private conservation project called Dragonfly Springs Wetlands, in Onerahi.
The site is now a well-planted nature reserve where fresh water springs, drainage helping to process run-off from the Church St ridge above the site, and a pond system support birds.
The replanting of appropriate native trees and grasses complement the park-like, privately owned reserve that Mr Busck and Ms Winter occasionally open to the public to show and share what can be done with hope and hard work, and a willingness to throw money at the project.
At a recent open day, more than 200 people visited, even though there were at least three other public events being held in Whangarei, Mr Busck said.
"It's all go here at Dragonfly Springs Wetland Sanctuary. We are getting more and more requests from groups to come and visit and learn about what we are doing for the environment."
More recently, visiting groups included 140 pupils from Onerahi Primary School for an introduction to Dragonfly Springs' environmental work and at least 15 staff from Whangarei District Council Policy and Planning Department for an introduction to using natural stormwater cleaning systems.
This month, 160 members of the Girls' Brigade Jamboree staying in Whangarei will visit to learn about natural water cleaning systems.
A metre below sea level at places, the land that is now Dragonfly Springs Wetlands was marked for subdivision before the plan folded in 2002.