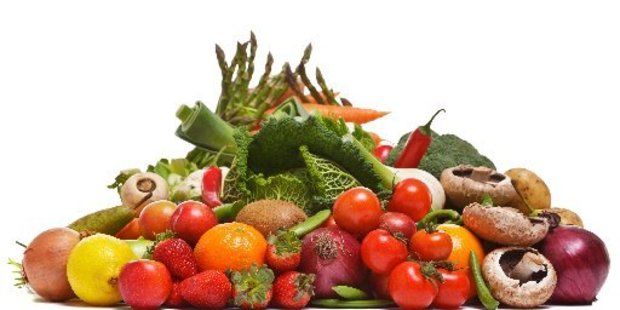 The warmer spring weather is finally rewarding us with improved supply and price on new season asparagus, courgettes and strawberries.
This week you will find asparagus in either 250 gram bunches or 500g bags at the cheapest price so far this season. The courgettes are now half the price they were last week and again either loose or in 500g bags.
Broccoli supplies have been erratic over the last few days, cauliflowers have been good buying and celery, silverbeet and spinach are all selling at normal spring time prices.
Capsicums, cucumbers, iceberg lettuce and hydroponic fancy lettuces are all good buying and hot house tomatoes are slowly improving in price. There is a good supply of loose tomatoes coming up from the Nelson area. J.S. Ewers Limited is the grower who has a large sophisticated growing operation in Richmond area of Nelson. Look out for his loose and vine bitez cherry tomatoes.
Now for the bad news, I have been warning you lately of impending potato supply issues. We are now seeing the effects of the extremely difficult winter weather and potato prices are climbing weekly.
"We are now seeing the effects of the extremely difficult winter weather."
Some growers are running out of stock completely with top quality agria and rua potatoes only available in limited numbers, hence the high prices. This situation will not change for at least another month at the earliest so be selective in what you buy.
Continuing with the bad news, Northland kumara and Hawke's Bay crown pumpkin supplies are in the same boat with limited volumes and high prices.
Hawke's Bay apple supplies are good with granny smith, pink lady and pacific queen varieties being the best buys either loose or in 2kg bags. Green and gold kiwifruit are selling well and enjoy the Gisborne navel oranges while they are readily available at good prices this week.
New season tangelos are selling well and there is a good supply of pears, lemons, grapefruit and the last of this year's tamarillos.
Strawberry supplies are improving daily with prices getting more acceptable and you will find both early season blueberries and raspberries to add to the treat list. Imports to look out for this week will include Australian mangos and melons, US grapes and a good supply of bananas for the school holidays.
Remember to buy what is in season and on special.
* David Stewart is the owner of The Fresh Market Gate Pa and home delivery service mygreengrocer.co.nz