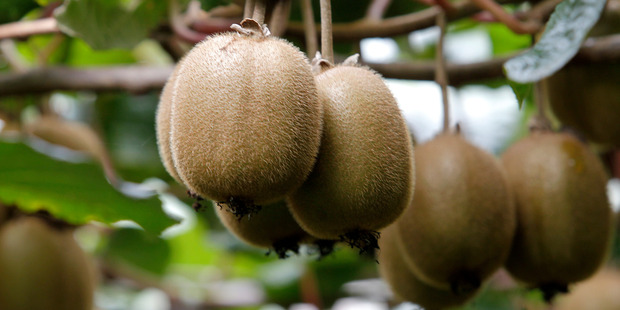 Whanganui's Cooper family is expecting a record kiwifruit harvest this year.
The Coopers grow kiwifruit on 47ha, spread across the district from Okirae to Whanganui and Papaiti. Their fruit is packed in their large shed in Paul's Rd.
There are six full-time staff. Noel Cooper's right-hand man is his son, Andrew, and his wife Sue does the wages. But the workforce is about to grow to 120 when picking and packing starts this week.
Packing will be done in two shifts, with the Paul's Rd machines going from 8.30am until midnight.
During this busy time the family works long hours, but they are used to that. Prices are looking good and Mr Cooper said it was a very good business.
Whanganui kiwifruit had a setback when the bacterial disease Psa arrived here in 2013. The Coopers are among local growers who have benefited by learning from the experience of Bay of Plenty growers, who got the disease four years earlier.
It used to cause fruit and bud drop in the Cooper orchards, but after a major effort that's no longer happening.
"We are pretty much right on top of it now. There's no sign of it anywhere," Mr Cooper said.
Another happy change for the business has been moving from a mandatory spray regime to integrated pest management, with chemicals used only when needed. And most of the chemicals used are more benign as well.
"We used to spray all these horrible chemicals as a requirement. There's just one chemical that we have to be a bit careful with now. All the rest are very safe."
One thing that has got more difficult over the years is complying with all the regulations imposed when exporting a food crop.
There are several other Whanganui kiwifruit growers who have smaller orchards, and send their bins of fruit to Tauranga to be packed.