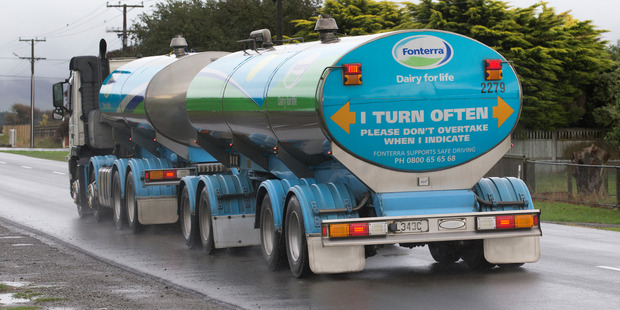 Dairy giant Fonterra has accused a former director of a breach of contract and confidence, a High Court decision released today reveals.
The co-op obtained a High Court gagging order against former director Leonie Guiney and restrained publisher NZX Rural Limited from using, publishing or disseminating confidential information allegedly received from her.
The interim injunction restrains Guiney "from breaching her duties of confidentiality" to Fonterra.
Other unnamed media, cited as third respondents, are also prevented from using or publishing any confidential information that may have been received from Guiney.
Justice Karen Clark released her reasons for granting the interim injunction this afternoon, which offered some details of the claim against Guiney, including that Fonterra alleged a breach of confidence and contract.
Guiney did not make any comment today.
Media, including the New Zealand Herald, were advised of the orders in an email from Fonterra's lawyers Chapman Tripp.
Guiney, a South Island dairy farmer and Fonterra shareholder, left the dairy company's board late last year.
Northland farmer and former Fonterra board member Greg Gent said the co-op's move to gag Guiney from talking to the media was "bizarre".
Gent, who served on the Fonterra board from 2001 to 2011, said: "From the outside it looks bizarre - that's the only way I can describe it - but I know no more than Joe Public."
Federated Farmers national dairy chairman Chris Lewis said Fonterra's high court injunction was causing "the Streisand effect", with Fonterra's farmer-shareholders now anxious to know what was being kept from them.
Lewis said his phone had rung constantly with inquiries since Fonterra secured the injunction.
"It's having the Barbra Streisand effect, now everyone wants to know what is the truth. It's put a massive spotlight on it. At one stage my phone was just vibrating," Lewis said
The Streisand effect is the phenomenon named after American singer Barbra Streisand, whereby an attempt to hide, remove or censor a piece of information has the unintended consequence of publicising the information more widely.
Streisand in 2003 attempted to suppress photographs of her home in Malibu, California which drew public attention to it.