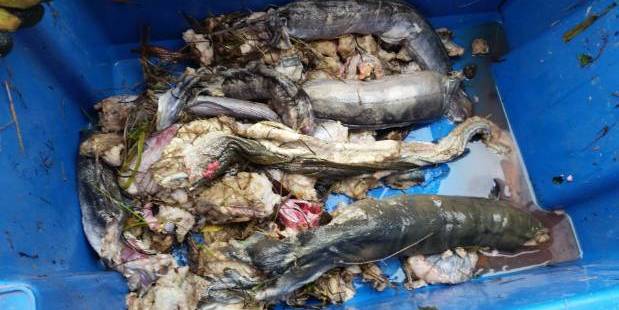 Eels can slither their way upstream in fast water, through tiny cracks, dried mudbanks, across paddocks and even along ropes but they can't get through pump stations.
Pumps stations in large drained wetlands like the Hikurangi Swamp are capable of mincing up thousands of mature short and long fin female eels on their way to breed in the Pacific Ocean, near Tonga.
More alarming, are recent reports that possibly not one female eel survives its journey to the sea through a maze of 124 pumps in the Waikato region. The rainy conditions that trigger eels' migration also require the pumps to operate.
At $2 million a pop it could be another 20 years before Whangarei District Council replaces all its pumps with the Archimedes screws that will prevent eels being harmed.
That staged replacement will not be completed until 2037.
Minimising harm to eels in the Hikurangi flood management scheme while reducing the risk of flooding is extremely challenging, the council's waste and drainage manager, Andrew Carvell, said.
"This is the riskiest time of year for the eels as they are getting ready to migrate and begin their breeding cycle so many more of them are on the move than usual.
"It is also when we often get heavy rain and we may have to use our pumps to protect farmland.''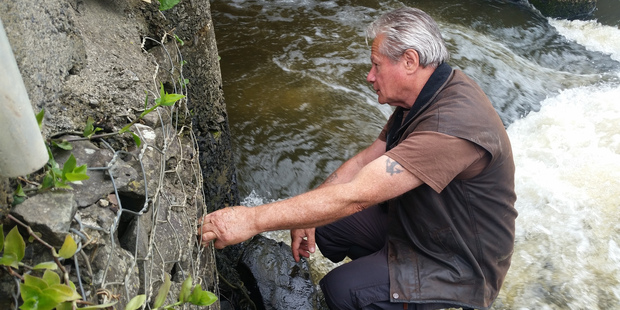 Moves such as altering the sequence of when pumps start and mussel spat ropes for eels to climb up instead of going through gates are also being tested by the council, environmental groups and Northpower which manages the Wairua River hydropower station.
"Some of the things we have done include trying to get a real count of the number of eels in the scheme, using electronic devices to repel them near the pump stations, using the pumps at different times during or after storms to minimise the harm, and installing smaller eel doors in the big flood doors," Mr Carvell said.
"While the steps [ladders] help, the best solution is likely to involve replacing the existing pumps with more fish friendly models.''
Freshwater campaigner Millan Ruka, from Whatitiri Resource Management Unit, said the Whangarei council has ''not done enough, soon enough''.
''But to the council's credit, they have synchronised the times the pumps are on,'' Mr Ruka said.
''These big tuna [eels] that come down on their annual migration can be up to 100 years old, most are probably around 30 years. The long fin, they travel the longest, they like to go as far inland as they can.
''The Wairua is the biggest eel migration route and habitat in the world.''
Concerns about their survival were highlighted a month ago when Forest & Bird released reports saying 100 per cent of female breeding eels were killed when migrating through waters connected to the maze of pumps in the Waikato region.