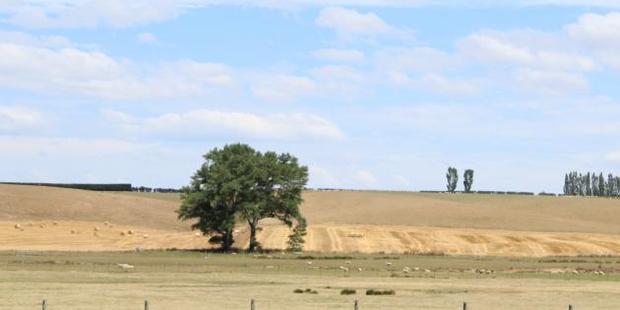 On the back of Southland's driest year on record, there looks to be little reprieve for southern farmers, Niwa's seasonal climate outlook says.
Recently, Environment Southland confirmed 2017 was the region's driest year on record,
recorded rainfall levels only 79% of normal. Environment Southland director of science and information Graham Sevicke-Jones said the Clifden area received 413mm less than normal and the Mokoreta River was at a 13-year low.
"The rainfall we have had has been enough to boost the levels of the major rivers, but many areas, particularly coastal areas, continue to be very dry."
Niwa's climate summary said annual rainfall was 50%-79% of normal amounts in much of Southland and interior Otago.
The areas with the least rain in 2017 were all in Central Otago. Clyde was worst-affected at 278mm, followed by Cromwell with 280mm and Alexandra with 377mm.
The Otago Regional Council (ORC) and Environment Southland said rivers were low.
ORC manager environmental services Martin King said most rivers in Otago were low, and many were near minimum levels.
"North Otago rivers are low and at minimum restrictions. Taieri River levels are low and at or below minimum restriction levels.
"South Otago rivers are low but above minimum restriction levels and have benefited the most from [recent] rain. Central Otago rivers are low and falling.
"Both the Lindis and Cardrona Rivers are dry in some sections."
The ORC is advising landowners and the public to keep an eye on the council's water information website, www.orc.govt.nz/managing-our-environment/water/water-monitoring-and-alerts.
"Isolated thunderstorms in Central Otago [earlier this month] caused river levels in the headwaters of the Taieri, Kyeburn, Lindis, Pomahaka [and] Waitahuna to rise sharply, but had little effect on the lower minimum flow monitoring sites.
"North Otago and the Southern Lakes district missed most of these storms."
In Southland, aquifer levels remained low but had stopped declining in parts of northern Southland over the past fortnight.
In Edendale and across lowland Southland, aquifers had continued declining and were at record lows, Mr Sevicke-Jones said.
"Soil moisture is low but intermittent rainfall has prevented further drying across most of Southland."
Niwa's seasonal climate outlook said temperatures until the end of February were "very likely (70% chance)" to be above average in inland Otago and Southland, while rainfall was "most likely (45% chance)" to be below normal and soil moisture levels and river flows were "most likely (55% chance)" to be in the below normal range.