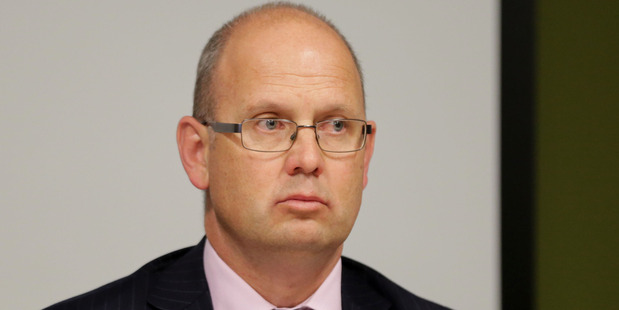 As part of the Havelock North water inquiry hearings conducted in June and August, the panel considered the ongoing safety of Havelock North's water supply and the measures taken by the Hastings District Council.
In its Stage 2 findings released yesterday, the panel said it was satisfied that the current supply of drinking water from Brookvale Rd bore 3 was being treated to a level such that the water entering the Havelock North reticulation should be free of harmful pathogens.
"This groundwater source is now being treated to a standard higher than needed for surface waters in New Zealand and, provided that the treatment plant is monitored and operated correctly, the Havelock North community should have no cause for concern about the quality of drinking water entering the reticulation system from this bore," the panel's report said.
While water test results had not shown any presence of E.coli since the bore was reactivated, total coliforms have been detected on several occasions, indicating that there was infiltration of surface water into the aquifer and that treatment was required.
The report also noted that the council now had an approved water safety plan, which included an Emergency Response Plan, pre-drafted boil water notices and other draft communications.
One criticism, however, was that the inquiry continued to regard the Havelock North reticulation as vulnerable and posing risks.
While maintaining chlorination would go some way to addressing the risk, the council clearly needed to pursue a programme of assessment and improvement of the reticulation, the report said.
"It is not clear to the Inquiry that HDC's reticulation work is proceeding as quickly as is desirable."
Council chief executive Ross McLeod said HDC was disappointed it was not given the opportunity to respond to these comments before the report was released, including concerns about the installation of UV treatment.
UV treatment was currently being designed and implemented across all the district's water supplies, including Eastbourne St, Mr McLeod said.
"Good progress is being made to strengthen our water network and services and fully address the issues highlighted by Stage 1 of the inquiry.
"The programme in place has us well on the way to meeting many of the Stage 2 recommendations," Mr McLeod said.
Garth Cowie, the independent chair of the HDC water services change programme, said the water services change team and the council were determined to ensure safe drinking water for the community, and work was well underway to achieve this.
This included investing in new water sources, installing high-level treatment on all council bores, installing UV treatment on all supplies, increased testing and improved risk management and legal compliance.