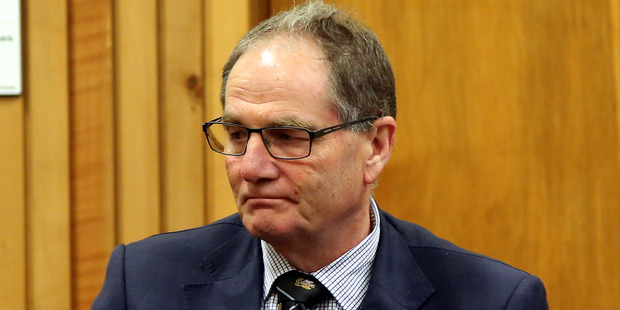 With April 1 came a new month and the beginning of a new era in protection of our children with the child at the centre in the launch of new government agency Oranga Tamariki and non-government agency VOYCE - Whakaronga Mai to advocate for those children and young people in the care system.
This is an initiative by Government in the face of the high rate of child abuse in our country that has gone on too long, somewhere that in so many other ways is a fantastic place to live. The government is committed to all it's citizens being able to lead successful and fulfilling lives. This government cares every year, not just election year.
Children's Commissioner Andrew Becroft commented that the ideals of the new ministry needed huge community input to succeed and he remarked that the Government could not be expected to achieve everything for the new ministry on it's own.
I respect Mr Becroft as a professional in the justice sector and as a person and we have shared similar views over many years. I endorse his call that it will take a whole community approach to achieve goals of Oranga Tamariki - government, agencies, and all of us.
Stratford/Central Taranaki is in a strong position. At the local government level councils are working hard to meet the current and future needs of their communities. Stratford District Council under the leadership of Neil Volzke regularly punches above its weight.
Last year it was the winner of the LGFA Transforming Service Award category, winning ahead of a number of bigger councils. Taranaki Regional Council is well known nationally for it's care of the biodiversity of Taranaki environment and is famous for it's riparian planting management plans that has resulted in 145,000 km of streambanks being planted with 4.3 million native plants.
Those of you who've been around for a while will know that I have a long history with Stratford from my time in the police. What I appreciate about Stratford is that there are people who see gaps in the community and take action to fill them.
For instance this is how Tutaki Youth Inc was established in 2012 in recognition of need for a service to work with youth in the town. Tutaki Youth has a national reputation for it's approach and I proudly take other Members of Parliament to visit. It's also how the Stratford Community House was set up in 2011 to provide affordable and practical office space for social service organisations.
There are now 17 social services who regularly work out of Stratford Community House - and many of these are able to be in Stratford solely because of the services Community House provides. These include Tui Ora, Community Law, Big Brothers Big Sisters, Nurture Taranaki, Family Works, CCS plus some counsellors in private practice.
I have been in this role a long time now and have had many speaking opportunities over the years, including being guest speaker at school events.
One thing I tell the kids (and myself at the same time) is that we all have a responsibility to be the best we can be. For me this means being the best husband, father, friend, and Member of Parliament that I can be. Humans are not designed to live in isolation but in a community, and communities need to be built and nurtured by those who live in them.
I think Stratford can be proud of it's cohesive approach to caring for people and I am confident that this will only continue to go from strength to strength.