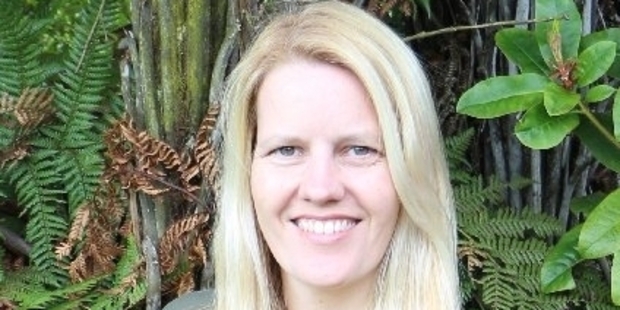 I am normally really proud to say I live in Stratford. Last Thursday however, that wasn't the case.
I was being taken on a tour of the Materials Recovery Facility (MRF) on Colson Road in New Plymouth. This $3.9 million recycling plant is where all the recyclables collected from households in Stratford, South Taranaki and New Plymouth districts come to be sorted, compacted and then sold on to New Zealand and overseas based businesses.
Meeting the men and women who work there it was embarrassing to say I was from Stratford, the district which is currently the worst out of the three the plant serves when it comes to following the rules for recycling.
Especially embarrassing to be interviewing a young woman whose entire life is on hold until December as she nervously awaits the results of HIV testing - done because someone threw a used hypodermic needle into their recycling.
The tour was organised because I was planning an article on the foul and disgusting things people in our town are throwing into the recycle crates; sheep innards, fish hooks and heads, rotting meat, the list is seemingly endless ...
So I was expecting to be disgusted, but not to the level I actually was. There is no excuse. This isn't about "not knowing" if something can be recycled or not (and if you aren't sure, either call the council and ask or err on the side of caution and put it in your rubbish.) This is about people deliberately putting things in the recycle bins that they KNOW aren't ok, and even worse, can cause harm or injury to someone.
The MRF is incredibly clean. The team there take pride in the place, you could just about eat a meal off the floor - it really is that well looked after. The problem isn't at the MRF; it is in the attitudes of people in our town. People who just don't care, who don't have any respect for the people working hard to keep our town, our district, clean and tidy.
If we can't follow the rules, then we risk losing the service. Council is implementing a three-strike system, meaning repeat offenders will no longer have the luxury of having their recycling taken away. And it is a luxury. It costs the three Councils (and therefore the ratepayers) a fair amount of money to provide the districts with the service.
Let's start trying harder, actually putting some thought into what we put in our recycling crates.
In fact, while we're at it, let's try and reduce the amount of waste we produce overall. Last week the Stratford Press ran an article on the Love Food Hate Waste campaign which launched last Wednesday and it is certainly shocking what we throw away!
It is Junk Free June - maybe now is a good time to challenge ourselves - let's reduce the rubbish and make sure we are recycling correctly.
If anyone is doing Junk Free June, email me and tell me why you are doing it and if you are finding it hard - we would love to run an article on some people who are helping raise money for the Cancer Society, the charity behind the Junk Free June campaign.
Write to us: editor@stratfordpress.co.nz or PO BOX 300, Stratford, 4332