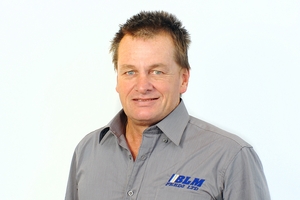 In last week's Stratford Press, we published an open letter from Neil Volzke to his opponent in the mayoral race, Tony Milham. We invited Tony to respond and the following is his unedited response:
Thanks Neil for the questions and comments, pleased to have the opportunity to reply.
Successful and strong leaders of a business or community are often the leaders that use all resources, information, people and technology to move forward.
Your claims that by investing more into our community and district will automatically mean a rise in rates for our districts people are a pretty narrow minded line of thinking. It appears to many that perhaps our current leadership structure has run out of ideas for the way forward in modern times. At no time has there been any mention of increasing rates. It's as simple as re focusing on ensuring that funds are once again available for the development of all of our community groups instead of investing in projects that take revenue from the Stratford district.
Ensuring that we have the right type of investment to grow our community in both its population and financial structures will secure our independent future.
As for investment in tourism, this comes in many forms. Yes there are direct monetary inputs, but as many other councils implement, it also comes in the form of supplying group contacts, information and guidance, support, promotion and marketing opportunities. We only have to look at some of our close border districts who themselves have identified these rapid growing opportunities to see how successfully this can be in building an industry that benefits all.
Continued cutting of costs to control rate increases will only see the internals of your business or district move in downward trend to a point of being overtaken or amalgamated with other businesses or districts. Strong leaders are always looking for alternatives to increase revenues within their district.