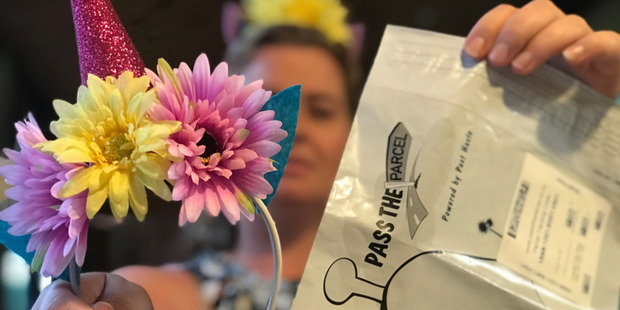 An additional charge for rural parcels is angering Taranaki country residents.
The rural charge of $3.70 which already applies to domestic tracked, courier and courier signature parcels will now also apply to ParcelPost Standard untracked parcels sent to a rural address. The charge is in addition to usual postage.
LeAnne Blakelock, who lives on a 189ha dairy farm in Everett Park, Inglewood, said she was only made aware of the new charge through Facebook.
"I saw a post on the Farming Mums NZ page. Then a rural budgeting page I follow - Pig Tits and Parsley Sauce - also posted about it saying they would have to pass the charge on to their customers."
Hayley Duggan, who operates her online business, It's a Girl Thing NZ from her home in rural Bell Block, says she also only found out about the charge online.
"A fellow crafter posted a picture of the NZ Post flyer."
Blakelock says she wasn't surprised by the new charge, but does question the amount.
"I guess it is a sign of the times, however we already have declining days for delivery and rural delivery is typically a few days slower than anything else, so I wonder what we are actually paying for?"
Head of parcel sevices at NZ Post Murray Silcock said the service had little choice but to adjust the pricing as mail volumes decreased.
"We acknowledge this is a change for our customers who send untracked parcels to rural addresses," he said.
"As letter volumes continue to significantly decline, NZ Post is having to make this change to help with the network costs we have in delivering to the 250,000 delivery points in the rural network.
"This is an existing rural charge already applied to tracked parcels, and we would like to reassure customers that it does not affect our service standards."
Duggan said she thought the charge was steep. Although a user-pays system was fair enough, the increase was "too much, too soon".
Blakelock said she shopped online but often arranged for her parcels to be sent to an urban address for speed and price.
"Rural friends I know also get stuff delivered to their town friends to avoid postage and rural fees."
She said it would be interesting to see whether the new charge affected online stores, which currently offered free nationwide delivery services.
Duggan also arranged for parcels to be sent to an urban address.
"I don't shop a lot online as I like to support local stores and crafters first, but if I do shop online I use my parents' address for parcels."
Duggan said more than half the parcels she sent each month from her business went to rural addresses and has now moved to using an alternative parcel service.
"I didn't want my customers to pay extra for the same service just because they live rurally."
Paula Nickel, a Stratford dairy farmer and mum of three, said she was reconsidering how she shopped in light of the new charge.
"I do the majority of my shopping online. We live a considerable distance from larger towns and it has always been easier and cheaper for me to shop online rather than paying for the petrol and finding the time to make these trips.
"With this parcel price hike, I will now be very seriously reconsidering all shopping online orders."
Central Taranaki dairy farm resident Amy Williams said the new charge was unfair.
"Why should we have to pay more because of where we live?
"Living rurally we are reliant on the post service and the ability to shop online.
"We are on as much of a budget as people who live in towns but have to pay more for basic services.
"I use secondhand sites online to buy clothes and toys for my children, but this new charge means I get less of a bargain."
She said the new charge would affect her monthly budget.
"I'm not saying it is going to break me, but it means I have less cash to spend on actual items as I am spending more on the postage.
"We already feel isolated out here at times, and this just adds to it."
Silcock assured customers NZ Post was doing all it could to serve rural communities.
"We will continue to seek ways to give our rural customers the best possible service," he said.