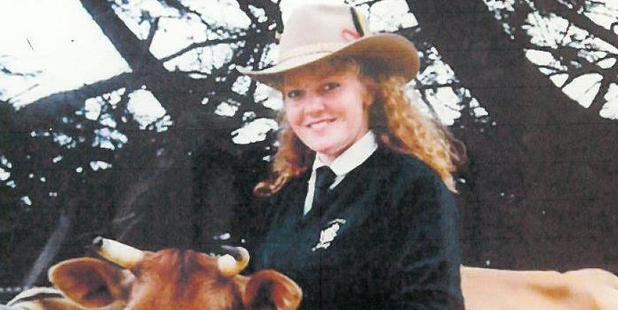 "Breeding jerseys is a lifetime thing, but with perseverance it's an interesting experience, plus a nice way of life."
Allan Jenkins, a member of the Taranaki Purebred Jersey Association, says jersey breeding has a long history in Taranaki.
That history will be celebrated in January when the Taranaki All Jersey Feature Show celebrates its 30th anniversary.
The show will take place at the Stratford A&P showgrounds on Wednesday, January 10 after what Allan describes as months of hard work and organisation by the club secretary Kathy Rowlands.
He says the inaugural show was held in 1989.
"At that show, the Queen's herdsman from the Queen's Windsor Stud, Alan Cowdrey, was the judge for in-milk cattle, while Ray Frost of Pineleigh Stud in Rangiora judged the dry stock."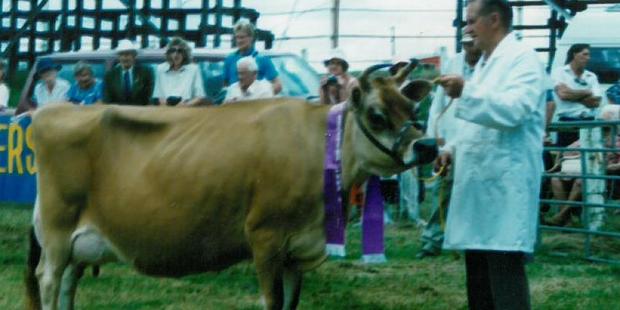 Allan says there were over 150 to 200 delegates from around the world visiting New Zealand to attend the fifth world jersey conference at the time, and many of them came to the show in Taranaki.
"They were loud in their praise of our cattle in Taranaki."
Since that first show, the judges each year have mainly come from Australia and New Zealand on a rotational basis, says Allan, adding they have had a couple from South Africa as well.
"This year it is Australia's turn, and for the first time in the show's history, it will be a woman judge - Angela Parsons of Ardlay Jerseys in Nirranda, Victoria."
Allan says he likes the fact the 30th anniversary of the show will be marked by this historical first of a female judge.
Angela says she and her husband Peter began milking in 1984 in a 10 aside herringbone dairy at a property named Ardlies.
"In 1985 we registered the stud Ardlay. The only pure jersey cow to come from the home farm was Nirravale Austral Beryle 9th, Her granddaughter Austral Beryl 6 was to become the studs first 93 popint cow."
Angela says the stud's buggest success came from jersey heifers purchased from the saleyards.
"They couldn't sell them so we paid very little for them. One in particular stands out to me, Winrae Beacons Sweetrose 14, her sire was Ferdon Grand Beacon and she was three-quarter Ferdon blood." Angela says they showed her, winning champion ribbons including all-breed champion.
"At herd test time the results came back that she was our biggest money maker."
Allan says while Angela is making history as the show's first female judge, the club itself is facing a lack of the female touch.
"Unfortunately we have too many bachelors in our club which puts a damper on the breeding of future junior members, hopefully this will change as have always catered for younger members and held junior classes and handling classes."
Many jersey breeders return to the Taranaki show yearly says Allan, with special mention due to the show's most northern exhibitors, Graham Haddock of Harvest Glen and his daughter Linda Wood (Linwood) who will both be attending their 25th show.
"They both have their share of winnings in the young stock classes and they go to many A&P shows over the North Island with them, they are both great ambassadors for the jersey breed."
Allan says he encourages people to come along to the show, and find out more about the breed.
Taranaki All Jersey Feature Show: Stratford A&P Showgrounds, Flint Rd. Wednesday, January 10 from 8.30am.