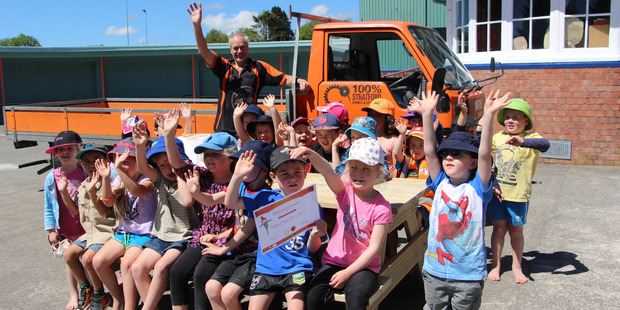 A recycled tui created by students from room 13 at Stratford Primary School has come first in the primary school section of the Scarecrow Trail Competition.
The students won a new picnic table for their efforts, dropped off by trail sponsor Mitre 10 last Wednesday.
The inaugural Stratford Scarecrow Trail was run by the Stratford District Council to coincide with the Taranaki Garden Spectacular and featured 56 scarecrows displayed throughout the district.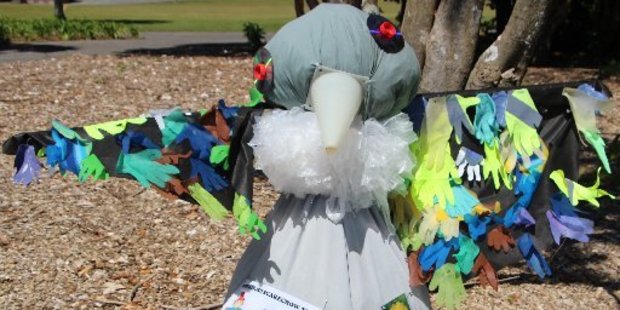 Room 13 Teacher Sonia Rova says the bird was made out of materials the students found lying around, including CDs, for the bird's eyes and a plastic cone used for the bird's beak.
The children used recycled fabric to cut out hand shapes to make the bird's wings. The bird was stuffed with plastic bags and has plastic glove feet.
"We are really excited about winning — we got so excited when we got told that we went to every class in the whole school to tell everyone."
Room seven and room 15 also received highly commended awards for their entries in the Primary School Category, with their prizes sponsored by Yates and the Stratford District Council .
Student Malakai Rova won a highly commended award in the open section, winning a gardener's pack after creating a minion from spray-painted tyres. Malakai gifted the minion to room 13 to be used as a planter.