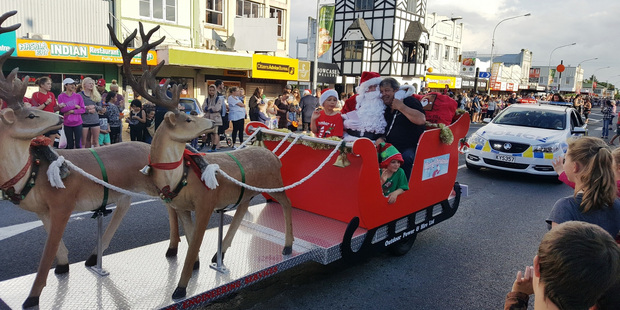 Stratford celebrated the start of the festive season on Friday with the annual Stratford Business Association (SBA) Christmas Parade combined with a Christmas market, late night shopping, carol singing and the formal turning on of the lights on the town's Christmas tree.
"It was a great event for all ages," says Peter Dalziel, chairperson of the SBA, "and while we can't claim the credit for the great weather, it certainly helped having the sun out!"
"Special thanks must go to all the retailers who kept their shops open to support the evening, and I encourage shoppers to shop local this season and repay that support."
Another thank you is due to Samara Preston, says Peter.
"As the SBA secretary she has worked tirelessly making sure this event was as successful as it was."
He says judges had a hard time selecting the winning entries in this year's parade.
"There were so many great floats, all with their own take on this year's theme of 100 Nights of the Movies at the TET Kings Theatre."
After much deliberation the school prize went to Stratford High School for their SHS Express, to the delight of the students on board.
In the general category, third place went to The Dance Project which was a crowd favourite during the parade as they danced their way along Broadway.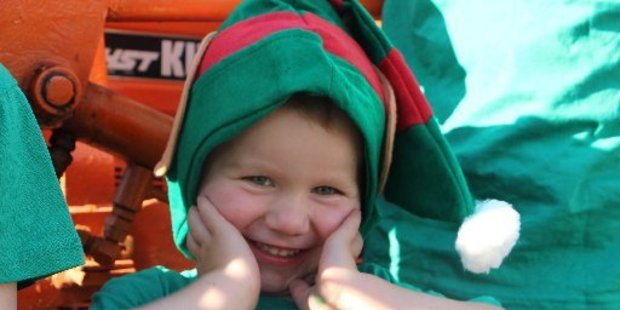 The Pioneer Village were awarded second place for their vintage-themed float while the cadets from No 48 Squadron Air Training Corps Stratford won the top prize, impressing the judges with their ability to march while holding giant candy canes, as well as a float complete with large model planes.
While floats were getting ready for the parade, Prospero Place was already filling up with people enjoying the chance to get in some late-night shopping and browse the range of market stalls set up for the night.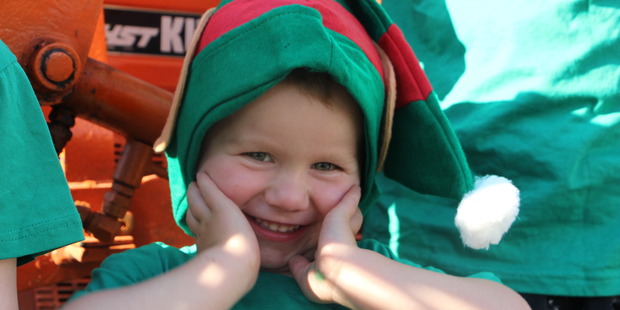 With a children's sandpit in place near the tree, children were able to build sandcastles while adults sat at the picnic tables and enjoyed a drink or bite to eat from one of the cafes or food carts open for the night.