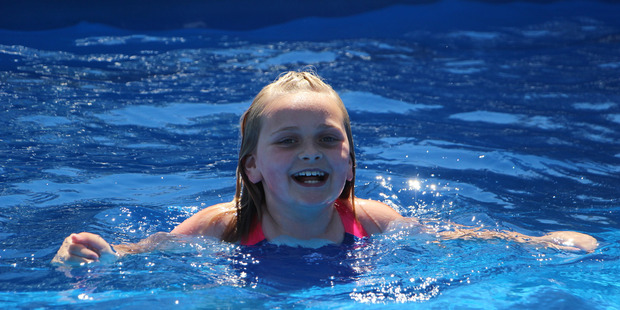 "I want everyone to have enough to eat this Christmas."
Emerson Bertie's Christmas wish is simple. She wants the Stratford Community Foodbank to have enough food to be able to ensure there are no hungry families on Christmas day.
Emerson (10) says a couple of months ago she was shocked to see someone sleeping on a park bench in Stratford.
"I was with my Dad, and he told me some people don't even have a home or a bed to sleep in."
Since then, Emerson has been trying to think of ways she can help.
Emerson says her school, St Joseph's Stratford, sometimes asks pupils to bring in a grocery item for foodbank when they have a mufti day.
"So I thought I could do something like that, by having a party and asking all my friends to bring an item for foodbank, then we would be able to help foodbank feed everyone this Christmas."
With her idea in mind, Emerson spoke to her mum Jaimie, and asked if she could have an end of term party for her friends.
Jaimie says Emerson has planned the whole event, and handed out invitations last week.
"She has invited everyone in her class, so no-one feels left out or excluded."
Thanks to Rod and Lynne Pulford, who own Platinum Lodge where Jaimie works, Emerson and her classmates will be able to make a splash as they help out Foodbank, as Rod and Lynne are letting Emerson hold her party at the swimming pool at Platinum Lodge.
"It's great because we will have the pool to ourselves and it is a really nice place to have a party."
Emerson says she hopes all her friends have a fun time at her pool party, "and I hope we are able to take lots of food to the Stratford Community Foodbank after so everyone has a nice Christmas this year".