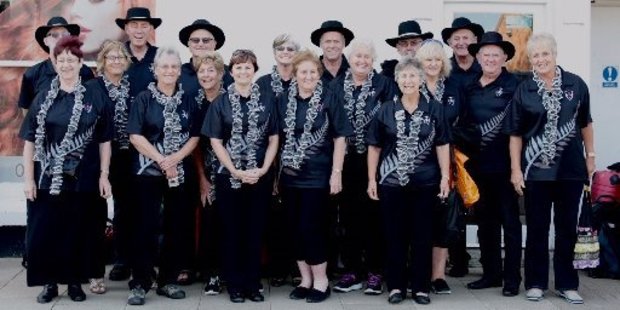 "You make life-long friends through the exchanges as well as visit some lovely places."
Mary Dettling says since she got involved with the Stratfords of the World committee in 2010 she has made many new friends through the exchanges organised every two years.
"There are six Stratfords involved in total and every two years residents from each of the Stratfords meet up in one of the towns for a reunion."
As well as New Zealand, the other Stratfords are in England (Stratford-Upon-Avon), Australia, Ontario, Connecticut and Prince Edward Island.
Mary says the main objective of what is known as the Sister Cities programme is the promotion of friendship and cultural exchange between the participating countries.
Membership is restricted to towns or cities called Stratford, which have a Shakespeare theatre, festival or some other form of active promotion of Shakespeare.
Last year, the exchange took place in Stratford-Upon-Avon in the UK, timed to coincide with the 400th anniversary of Shakespeare's death.
"It was an amazing experience, walking down the street in our New Zealand shirts, with people from all the other Stratfords around the world."
Next year's reunion will be in Australia, and Mary says the Stratfords of the World committee is asking for people who would like to be part of the reunion to find out more at a meeting later this month.
"I would recommend it to anyone who enjoys travel and meeting new people. I have enjoyed every reunion I have been part of through the group."
Find out more: The Stratford of the World meeting is at the TSB Chambers in the War Memorial Centre on Sunday, August 20 at 7pm. All are welcome.