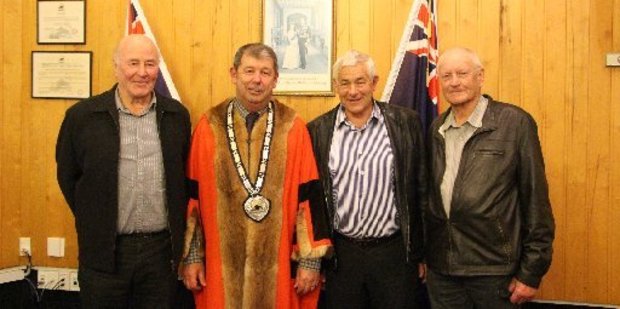 The Stratford District Council Chambers were packed on Tuesday last week, when friends, family and well wishers came to see John Campbell, Roger Hignett and Robin Vickers honoured for their dedication to the Stratford community.
The three men received the 2017 Stratford District Council Citizen Awards, presented to them by Mayor Neil Volzke in a ceremony.
In a nod to John Campbell's many years as a member of the pipe band, the three men entered as the pipe band played.
"I had asked if they could supply a piper, and they brought the whole band," said Neil Volzke.
Neil thanked family members in attendance for their support over the years, saying it was only with this support from family that the three men were able to do so much for the community through the years.