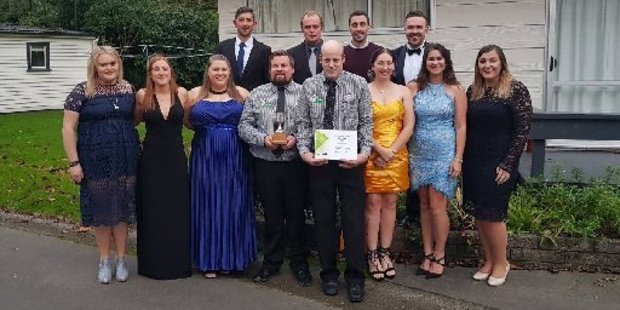 Taranaki's fastest-growing NZ Young Farmers club has picked up a national award for its work in the community.
Central Taranaki Young Farmers has been named New Zealand's best Young Farmers club.
Seven clubs were all vying for the accolade.
"We're stoked. It's awesome. Our members are all so proud of the club's achievements," says chairman Nick Brown.
NZ Young Farmers board member Nadine Huitema said judging was difficult.
"We assess clubs based on their community involvement, social activities, professionalism, strategic planning and their involvement with schools and other clubs," she said.
Taranaki has five Young Farmers clubs.
"What really stood out for the board was how Central Taranaki Young Farmers has pulled the entire Taranaki district together, connecting members from different clubs," Nadine said.
"It wasn't that long ago many thought the organisation's Taranaki district was a lost cause. However, the club has proven this certainly isn't the case."
Central Taranaki Young Farmers has almost 50 members, who meet on the first Tuesday of each month at the Toko Tavern.
"Our club has a culture that people want to be a part of," Nick Brown says.
"We have a strong committee who are all approachable and we work hard to make people, especially new members, feel welcome."
The club held a barbecue dinner last month to welcome new young farmers and rural professionals to the district.
"We had a fantastic turnout. It was great to meet a couple of people who'd just moved here from Northland," Nick says.
"I believe we play in important role in making sure people don't feel isolated and that they're getting off farm and socialising."
It's hoped the club's growing membership will lead to more people taking part in district contests and skills days.
In April, Taranaki-based accountancy firm CMK signed a three-year sponsorship agreement with the club.
Young Farmers is a non-profit social organisation which develops the leadership and personal skills of its members.
There are more than 70 Young Farmers clubs around the country.