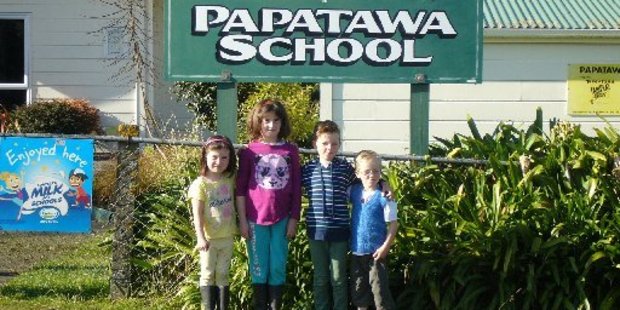 In its early years New Zealand had a large, often isolated population, and for the education of children in these rural areas there were many small country schools catering to their needs, with the school also being the hub of these communities.
As roads improved, farm amalgamations took place and families became smaller, many of these country schools have closed due to the lack of pupils, and in many cases any trace of their being has disappeared.
One school that to date has gone against this trend is Papatawa, six kilometres north of Woodville in the Tararua district. Opened in 1887 as the Manga-atua school it had a name change to Papatawa in 1905.
Today it maintains a roll of 40 pupils with two full time teachers, and this month celebrates 130 years of education on the site.
The reunion committee have posted the reunion details on Facebook papatawa130 and look forward to meeting up with many former pupils, teachers and returning district identities, starting with a meet and greet on Friday, May 26, followed by a roll call and lunch on Saturday with a dinner that evening.
Former pupils of note include international opera singer Anna Leese, and the late country and western singer Rusty Greaves. The residents of Papatawa district are very proud that they retain their school, a public hall that sees regular use, maintained to a high standard, but have to admit defeat on losing their two dairy factories, county council yard and railway station over the past 50 years, and a post office.