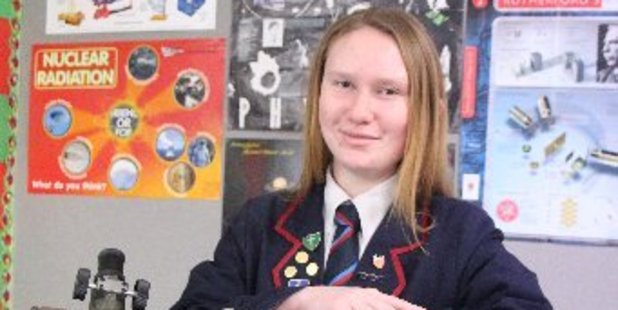 "Science is a subject where gender doesn't matter at all. It isn't about physical strength or ability. Girls are on an equal footing because it is all about the power of your mind and the way you think."
Megan Poehler may be right when she talks about an equal footing for both sexes when it comes to science, but she is probably steps ahead of most of her peers of either gender, and she is about to extend her studies even further, to Norway.
Megan has been selected by the Royal Society Te Aparangi to attend the European Space Camp at the Andøya Space Centre in northern Norway in August this year.
"It takes five plane rides to get there, and then the same number back," says Megan, explaining the Andøya Space Centre is on the northernmost island of the Vesteralen archipelago in Norway.
Because the location is so remote, and takes so many planes to get there, the cost of the trip would be limiting if it were not for some help.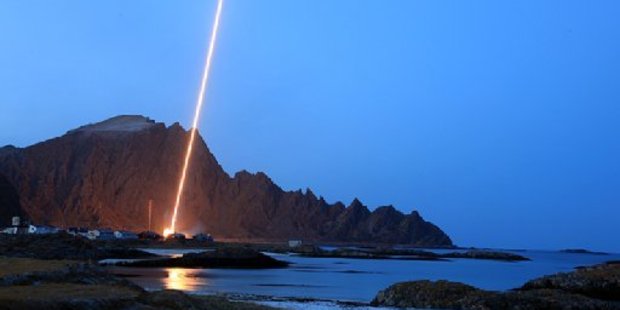 Megan says the Talented School Students Travel Award, administered by Royal Society Te Aparangi and funded by the Ministry of Business, Innovation and Employment, will fund 70 per cent of her travel and registration fees.
"So I will still certainly be fundraising, but I only have to find 30 per cent of the cost, which makes it far more manageable."
Megan was encouraged to apply for the camp by her physics teacher, Matthew Coleman. He says Megan's passion for science is inspiring.
"Her desire to become an astronomer/astrophysicist has never wavered and my role as her teacher has solely been to foster this passion. The Royal Society offers several overseas opportunities each year and, for me, Megan was a clear candidate for consideration. It is fantastic to see her dedication recognised and rewarded."
Megan says the camp will give her the opportunity to meet, talk to and work with experts in space fields, including rocket physics, experimental instrumentation and rocket system design. The highlight is a rocket launch near the end of the week-long camp.
Guest lecturers from around Europe give talks on a wide range of subjects, including the Northern Lights.
"I am hoping I get to actually see the Northern Lights. That would be amazing," says Megan. She is also excited about getting to see how the different areas of space study work together
"I know I want to study astrophysics, but I don't yet know what exact field I will end up working in. There are some areas I don't even know exist in a way at this point. It is only as I study more that I will come across them and become more aware of what I actually want to do after all my studies."
Megan says astrophysics, or physics in general, is a subject often perceived to be hard.
"It is logical, so as long as you follow the steps then you get the result. I think more girls should consider it as there are lots of opportunities, and they are only increasing as we develop newer and more advanced technology and become even more aware of all that is beyond our own earth."