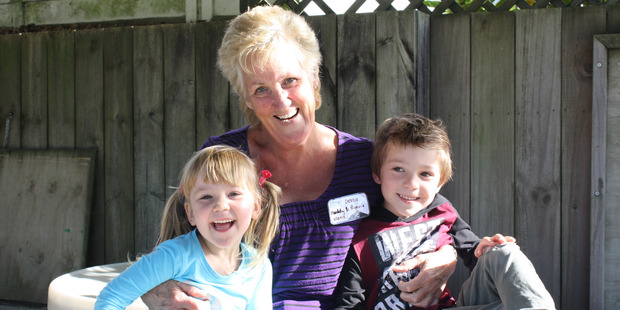 "Ina kei te mohio koe ko wai koe, I anga mai koe I hea, kei te mohio koe kei te anga atu ki hea. If you know who you are and where you are from then you will know where you are going." - Maori proverb.
It was a special day for special people on Wednesday, April 26, when TopKids Stratford hosted their annual "special person's day".
Centre manager Tammy Woodward says they held the day during the school holidays so children who attended the centre could come before they moved on to school.
She says the day was focused on "celebrating all the people who hold a special place within our children's hearts".
Invitations were sent out around the country, says Tammy, who adds she and the centre staff were all delighted with the large turnout they had on the day.
"We had parents, grandparents, cousins, friends, neighbours, babysitters and more come along on the day, and it was great to meet all the people who are important to our children."
During the day, the special visitors had the opportunity to explore the centre, meet their child's teachers and friends and join in some games and crafts.
"We also had photos taken, a special performance of waiata and then shared some afternoon kai."
Tammy says the centre staff pride themselves on knowing who all the children are, and where they come from.
"Getting to know the people who are special to our children is so valuable in building strong relationships with our children and whanau. Through this we can support our children to build a strong sense of identity, knowing that their culture is valued and that the people who are special to them are special to us as well.
We hope that our children, whanau and special people feel a strong sense of belonging within our TopKids Stratford community and know that they are always welcome at our centre."