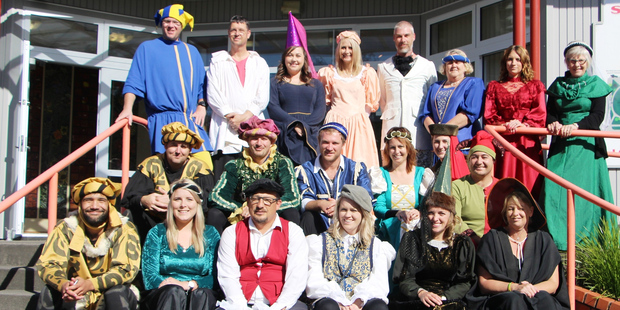 "With silken coats, and caps, and golden rings,
With ruffs, and cuffs, and farthingales, and things;
With scarfs, and fans, and double change of bravery,
With amber bracelets, beads, and all this knavery."
(William Shakespeare. The Taming of the Shrew. Act IV, scene 3)
There were plenty of silken coats and many a ruffle to be seen at Stratford Primary on Friday, when pupils and teachers dressed up for the school's annual Shakespeare Day.
Deputy principal Aaron Moore says the day is a great way for pupils to extend their knowledge about Shakespeare and the times he lived in, while having plenty of fun.
"We play lots of old fashioned games, stilt walking, sack races, we use the stocks and have some jousting (with pool noodles). All the games are organised by the senior pupils, the teachers supervise but we don't run the day, the children do."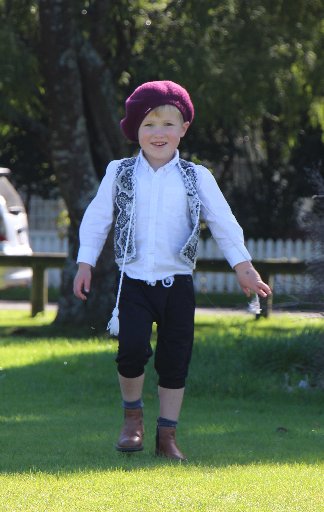 In the lead up to the day of games, Aaron says pupils spent time in class learning about Shakespeare and his times, and the link between the playwright and their town.
While dressing up is optional, but encouraged, for pupils, all teachers are expected to join in, says Aaron.
"If they don't get themselves organised and hire a costume from Stratford on Stage, then we get a costume sorted for them, so there are no excuses!"
For five-year-old Thomas Callingham, dressing up and playing games was a great way to finish his first week at school. "I liked running lots today and playing the games."
While he wasn't too sure on exactly who Shakespeare was, he was sure of one thing. "School is lots of fun, I like it."