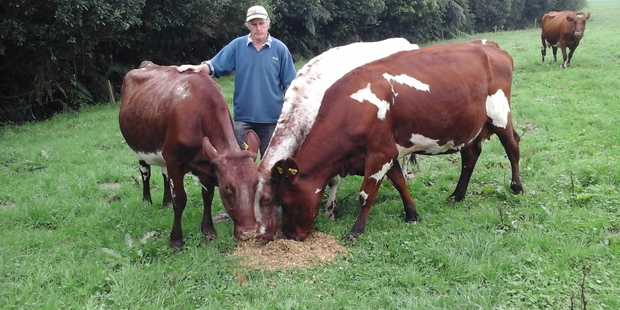 The modern Milking Shorthorn is a different animal than it was some years ago.
The use of overseas genetics has produced a much more dairy type animal while it retains the easy calving, good health traits and neat udders.
The Milking Shorthorn has also much improved production and our cows compete well in mixed herds around New Zealand.
We have also made good progress with TOP scores and dairy type whch is reflected by more placings in all breeds classes at A&P shows around the country.
In Taranaki we know there are farmers out there who have Milking Shorthorn cows and we would like to make contact with herds which have the breed in their midst.
We are holding a field day at Ross and Joanne Soffes place, 353 Croydon Rd, Tariki on April 20.
Inquiries to Ross 06 762 8672. Look for us on Facebook.