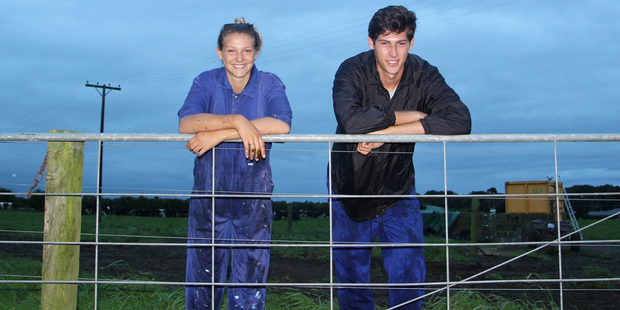 When German tourists Anni Jonas and Carl Horlacher visited Whangamomona last week, they got talking to some of Stratford District Councillors in the area for a council meeting.
By the end of the conversation, the young tourists hadn't just received a few tips on where to go next in their travels, they had an offer of somewhere to park their camper van for the next night or two, and the chance to have a hands-on dairy farm experience.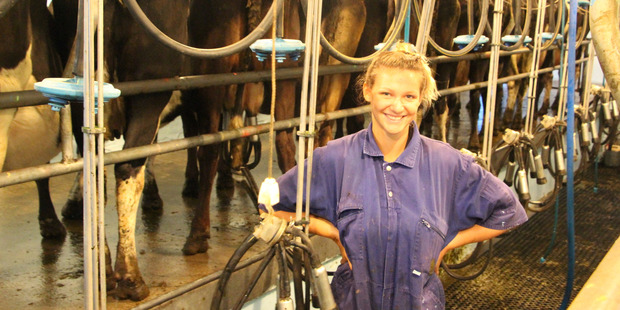 Councillor Grant Boyde invited them back to his Skinner Road farm to stay with him and his wife Annisa.
There the travellers stayed for a couple of nights, getting up early to try their hand at milking.
"I've never done anything like this before, so I can't say if it was what I expected!" Anni says while she doesn't have any dairy farm experience, to her untrained eye it seems New Zealand dairy farmers are kind.
"They treat their cows very well." Carl, who has spent time on a vegetable farm in Austria, but never a dairy one, says they both enjoyed the experience.
The couple are travelling around New Zealand for 10 weeks in 'Bessie,' a camper van they borrowed from Anni's sister, who lives in New Zealand.
"Everyone is very friendly here," says Anni. "People are all helpful and nice to freedom campers. People give us suggestions on where to go and what to see."