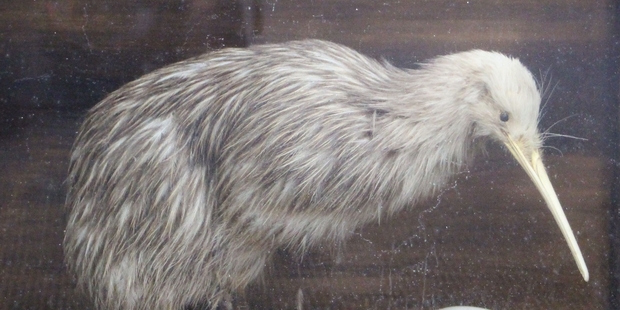 While political and military tensions around the world appear to be increasing, the diplomatic relations between Stratford District and the neighbouring Republic of Whangamomona have recently improved, thanks to a stuffed kiwi.
Every year, Stratford District Council holds an ordinary meeting of council in the neighbouring republic to ensure Whangamomona residents are able to meet with, and speak to the Council representatives. At last year's meeting, Whangamomona residents appealed directly to the Stratford mayor for the return of a stuffed kiwi they said belonged to the Republic.
Mayor Neil Volzke says following last year's meeting, investigations took place, and ascertained the kiwi, which at that point was on display in Stratford's i-SITE centre, did indeed come from Whangamomona.
He says there are a number of different versions of the story regarding where the kiwi came from, but told the meeting he was choosing the one which suited the purpose best.
"And I would now like to embellish it, in true Whanga fashion." The kiwi had been on display at the Whangamomona School in the 1940s, but disappeared when the school merged with Marco School in 1979.
No-one seemed to know the kiwi's whereabouts until Bill McAloon, a Whangamomona resident, passed away.
"At this point, the kiwi was discovered under Bill's bed."
It had travelled to the Stratford i-SITE where it had been on display for the last decade or so.
Council was "a little reluctant to return it".
"So we put up a bit of a scrap. By December, diplomatic relations with the Republic were very bad."
With reports of imminent terrorist threats, including the missile system allegedly owned by the Republic being pointed at Stratford District, "instead of Horizons Regional Council where it normally points," Neil said things were escalating.
Threats of a kiwi-napping were reported. Finally, the decision was made to return the kiwi to restore peace.
And so, after a period of quarantine, the kiwi was returned.
"So when my grandkids ask me did that happen Pop, I'll be able to say yes."