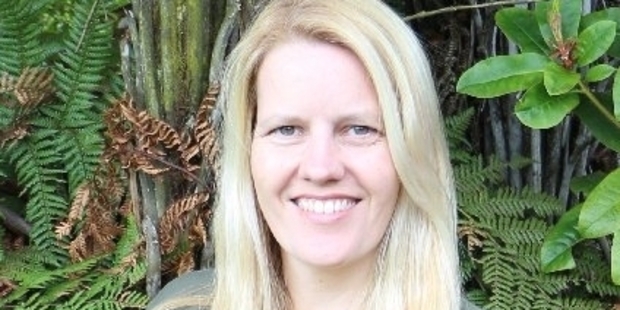 "Lest We Forget."
Three simple words that are, to many of us, synonymous with Anzac Day.
The purpose of these words is to demonstrate our remembrance, respect and aroha for those who made the ultimate sacrifice in defence of freedom. to show our remembrance of those who fought, and those who died, in fighting for freedom.
The words themselves are taken from a poem by Rudyard Kipling, written well before the start of World War I. The poem, Recessional, was actually composed for Queen Victoria's Diamond Jubilee but has since been adopted as a hymn for Anzac services here and in Australia.
Kipling is also the man responsible for the lines known unto God, words inscribed onto the headstones of thousands of unknown soldiers buried in war cemeteries around the world.
It is a sad irony that Kipling's own son, John, was likely buried under exactly that description, as he is believed to have been killed in action during the Battle of Loos in August 1915. His body is one of the many to have never been identified or recovered.
My father's bookshelves back in England are crammed full of Kipling books, his stories, novels and poems, and I grew up reading them, and having them read to me.
While I don't claim in any way to be an expert on Kipling, I certainly know a little about the man who wrote those famous lines, and have been pondering them this year in the lead up to Anzac Day, as the world around us seems set on a path far away from peace.
In sending his poem to The Times for publication, Kipling informed the editor he did not require payment for it.
This followed a pattern of his, when he was addressing a poem to the British public in general with a clear lesson or instruction in it, he would state he did not require payment.
We can therefore gather he saw this poem as serving as some type of lesson he wanted to pass on, and I have to wonder, if Kipling were alive today, what message would he want us to take from his words?
Today, we give the phrase 'lest we forget' a literal meaning, a simple but meaningful promise that we will not forget the sacrifice of those before us in the name of freedom.
They are often used alongside words from Laurence Binyon's poem, For The Fallen, which contains the well known stanza;
"They shall grow not old, as we that are left grow old:
Age shall not weary them, nor the years condemn.
At the going down of the sun and in the morning,
We will remember them."
Again, we take this to be a clear message - to not forget, but rather to commemorate and to respect those who gave up their chance to grow old, those who gave their lives for us, the future generation.
And so we should.
I am not arguing that we should ever forget, but rather suggesting there is more to remember and to learn from.
In not forgetting, let us make sure we actually remember.
Let us remember the futility of war, the violence and destruction it brings, and let us remember our forebears fought not for world dominance but for peace.
Let us remember the many sons who died, like Kipling's own son John, far away from their families and loved ones, and let us not set our world on that path again.
Let us learn from the past, and take heed of the ominous warning contained in Kipling's Recessional
where he warns of the folly of leaning on military force;
"For heathen heart that puts her trust in reeking tube and iron shard, all valiant dust that builds on dust, and guarding, calls not Thee to guard; for frantic boast and foolish word, Thy mercy on Thy People, Lord."
So this Anzac Day, let us remember those who went before us, and let us honour their sacrifice by not following in their path, but rather let us set a new path towards a more peaceful future.