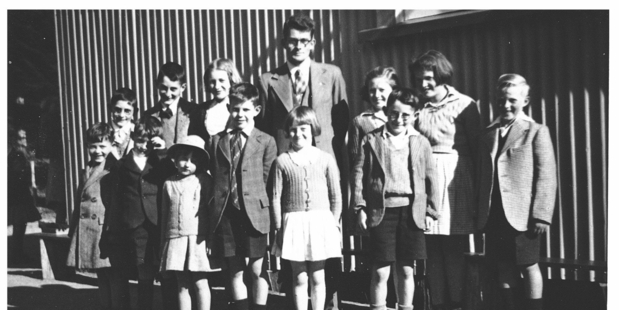 These photos were sent tothe Stratford Press by David Osborn, of Bristol, England, who came across them among his father's belongings.
"My father used to be a priest in charge of St John's church, in Whangamomona shortly after World War 11. He was there between April 1946 and January 1948."
David says it appears his father, the Reverend Frederick Oriel Osborn, visited the two schools, with a few details written on the back of the photos. One is identified as being Tahora School and the other Kiore.
On the back of the Tahora School photo is written: "Mr Osborn, will you please accept this from the teacher and children of the Tahora School with all good wishes from Christmas and the new year. 1947."
David asked us to share these photos with our readers.
"I would be so pleased if anyone did recognise themselves or a relative in the photos, I remember how excited I was when I saw pictures from my early school days when 'Friends Reunited" first appeared on the web."
Please contact the Stratford Press on 06 765 4571 if you recognise yourself or a family member in these pictures, or if you have any memories of David's father.