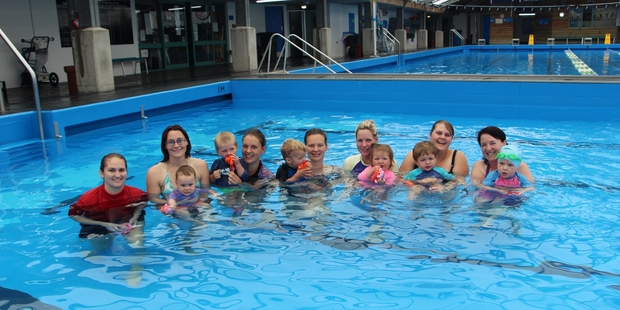 "Every community is different, and what works in one community may not work elsewhere."
Karen Martin, the South Taranaki community support co-ordinator for Plunket, says the organisation is aware each community has very specific needs.
"We are working hard on reaching out to each community and finding out what is wanted and needed by parents there, and how we can help."
For Stratford parents that has led to a term of swim sessions for children under five at the TSB Pool Complex, fully funded by the Stratford Plunket committee.
"It's about learning something new, and being able to meet up with other parents," says Karen.
The child swim course has given the parents involved great skills to help their children grow up with water confidence, she says, "and it is putting them in contact with Plunket in a new and different way".
The end of the term of classes will be followed by a lunch and follow-up session she says, "from which we hope to get more feedback on what else parents want to see for themselves and their children in Stratford".
Future ideas already include the possibility of running more child swim classes for dads.
"We would like to offer a mens only swim course where dads can bring their young ones along and enjoy time in the water with them."
As the family unit has changed through the years, so Plunket is changing to meet the evolving needs of parents today, says Karen.
"Not every family has two parents, not every family has parents who work Mondays to Fridays. We have parents who farm, parents who work shift work, parents who are in split custody arrangements, so we need to make sure the services and opportunities we offer are available to all parents."
This back to grass roots approach has already received positive feedback from the community, says Karen.
To be informed of any new ventures, visit the South and Central Taranaki Plunket Facebook page, or email Karen: karen.martin@plunket.org.nz.