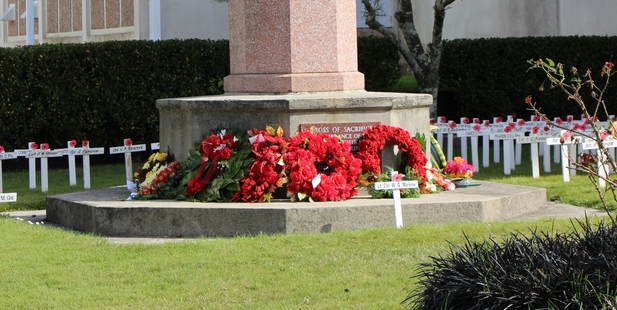 "It's a really sad day for the members of the Stratford RSA to find themselves in this predicament, however I think it has been apparent for some time this was a possible outcome."
Mayor Neil Volzke says with the Stratford RSA facing liquidation, an issue of concern to him is retaining the memorabilia within the Stratford community.
"With this in mind, Kate Whareaitu, Council's director of community services, and I met with RSA representatives recently and offered Council assistance to act as caretaker for the memorabilia for the time being."
It's not just the medals and photos Neil is keen to have stay in the district. Parked outside the RSA building is a large field gun, a Quick-firing Mark II 25-Pounder Field Gun and traversing platform on loan from the Defence Department. The gun, the standard field gun used by British and Commonwealth forces during World War II has been in Stratford since 1979 and Neil says he would like it to stay.
"We are looking at the options for relocating the gun to Council land so it can remain in the Stratford area for future generations to see."
With Anzac Day just a few weeks away, Neil says Council has agreed to take over organisation of the Dawn Service and Parade to ensure people are still able to honour the fallen in the traditional way.
"And of course, the civil service will continue to be organised by Council as it always has been."
Details of all Anzac Day events will be in Council's weekly Central Link in the Stratford Press in a few weeks' time.