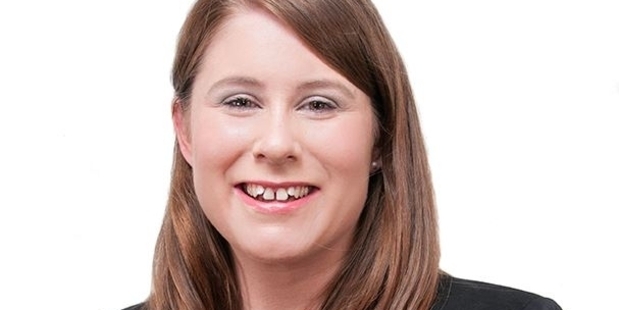 Labour's Whanganui candidate to contest September's general election says she can wrest back the electorate from National and has the campaign team to achieve her goal.
Steph Lewis prevailed over Philippa Baker-Hogan at a candidate selection meeting last week in Whanganui.
She will take on an as-yet unknown National Party candidate in the September election. National will choose its candidate, to replace sitting MP Chester Borrows, who is not seeking re-election, on March 26.
Steph, 28, was born in Whanganui and works in Wellington as an investigator for the Privacy Commissioner.
She said she would move back to Whanganui in June with her husband Rob Carr and in the meantime would travel back to the electorate at weekends. She would also spend evenings canvassing over the telephone and plans to start visiting the more distant parts of the electorate, such as Stratford, soon.
Thanking her supporters, Steph promised to work hard and to repay the faith party officials had shown by selecting her. She also paid tribute to Philippa for a good campaign.
Philippa was generous in defeat, calling Steph "the bright future of Labour".
"It will be a hard job for her, but I'll be right there behind her and will do my best to support her," Philippa said.
Steph said the Whanganui electorate was winnable for Labour and pointed to recent polls which showed Labour had made good gains in party support.
"Party votes carry over to candidate votes. I have an incredible campaign team in Whanganui and in South Taranaki, and with Chester leaving I believe the seat is within our grasp."
Chester Borrows last won the electorate with a 4500-vote majority.
Labour's Whanganui branch chairman Craig Paynter said South Taranaki would be the battleground where the seat would be won or lost.
"South Taranaki has always been a harder area for the Labour Party to win votes. In Whanganui we typically win about 26 of the 28 booths, but in South Taranaki it's considerably bluer."
"Whanganui is most definitely winnable again, especially when you look at the fact that National is also going through a change process. In theory they won't have a candidate that's based out of South Taranaki."
In Labour's favour, Steph has strong South Taranaki ties - her parents farmed in Waverley and she has worked in the area.
"It is an area that's been Chester's stronghold, so it's nice to have a candidate that's got strong connections up there as well," Craig said.
"She has lived a considerable part of her life growing up there and has worked in the community up there."
Craig said Steph was a very smart and capable woman.
"She has lived and worked in this area and is in touch with the locals here and the issues that are important to them - and that's what she'll be focusing on, I'm sure."
Steph says with South Taranaki being a key area for the election battle she is spending plenty of time talking to people in the area.
"I am very aware of the issues facing people living in Stratford, which is part of the Whanganui electorate, as well as South Taranaki, and they are issues important to me.
One example is employment opportunities.
"Stratford youth face the same problem I did. You go to university and want to return to your home town afterwards but can't find a good job which requires the skills you have."
If elected, Steph says she wants to work with local councils and employers to investigate ways high paid, skilled jobs can be created in the towns to enable young people to come home.
Another issue is underfunding for health, says Steph.
"I have been talking to one person in Eltham who is constantly moved lower down a wait list because the criteria is changing.
"That's just one person but it is indicative of a bigger problem across the health system when it comes to the smaller regions or towns."
Mental health especially, says Steph, is underfunded.
"Last year, police in Stratford were called out to 27 mental health related events, in addition to 64 attempted suicides.
"That shows the resources and funding aren't reaching the areas they need to."
Steph says she is looking forward to talking to more people from the Stratford and South Taranaki part of the electorate over the next few months.
"And hearing directly from them what they want to see a future government achieve for them."