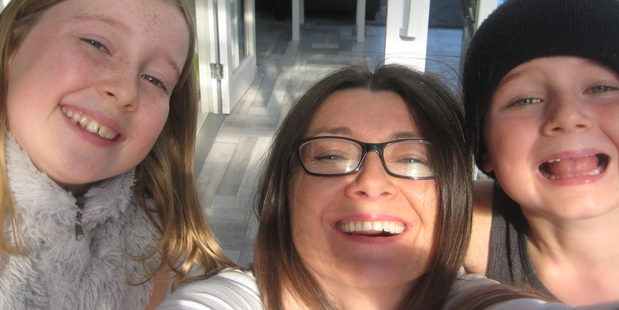 "But why?" I have heard repeatedly, incredulously. "Why, Stratford?"
"But why on earth not?" I always reply, somewhat amused at how genuinely baffled the locals seem.
I made the decision to move to Stratford from Auckland a little over a year ago now and haven't looked back. This town has everything you need, and much more that you don't even realise you want until you find it on your doorstep. And quite literally, everything is on your doorstep!
In Auckland, there's no such thing as popping out to the shops. It's an elaborately planned excursion carefully fitted in between peak hour traffic and parking restrictions. And if you forget something, well, damn it, you just go without. Recently I needed to return to the supermarket twice, yes twice, for crucial items if I was to keep making lasagne for dinner. And it took me little more than five minutes (each time) to bundle the kids in the car, park, purchase the onion/tomato paste and return home. If we'd been in Auckland I would've made scrambled eggs instead.
There is so much on offer in this beautiful town and its surrounds. And so much of it is FREE! A trip to Hollard Gardens not long after we arrived found me digging deep into my wallet to pay for pony rides only to discover there was no charge. It was family day. The walks, that mountain, the fact that everything is flat! That alone would have brought me here given that we lived on a main road with a hill in every direction. On the positives we also had a pretty mean view of the sea and lots of beaches nearby, but give me Opunake and their local chippie any day of the week.
People have asked what brought me to Stratford - family, friends? Truth is, I had never even been to Taranaki before (more fool me). I was looking for a fresh start, a change of pace, a sense of community, oh yeah, and flat wide roads (seriously, the roads here are fantastic). It was actually a love of interior design and reality TV show The Block that pointed me in this direction. Watching Cat and Jeremy and their easy, friendly attitude, combined with the equally easy, friendly attitudes of their Taranaki builders who came to their rescue when their Auckland builders let them down, got me Googling the region. Stratford was a straightforward choice. Its close proximity to New Plymouth was perfect and the town had all the facilities you could want. Good schools, well equipped sports complex, swimming pools, supermarkets, a movie theatre, stunning walks, well kept parks, ample shops and eateries, and how many people get to say "Good morning" to the actual cows that produce their milk? But to be honest, it was the people that won me over. Everyone is friendly, down to earth and relaxed. I remember when we came for a visit late Dec 2015 and I inadvertently stopped the car in front of a petrol station entrance to look at my map. A car was trying to exit. Instead of honking at me furiously, pointing any number of fingers and turning purple in the face while informing me how incompetent I was, he merely smiled and waved as I mouthed my apologies.
I may still take the occasional trip back to Auckland to visit friends but I shall certainly relish the sensation afterwards - heading South past the Bombay Hills on my way home to Stratford and feeling my tensed shoulders drop back down from up around my ears.