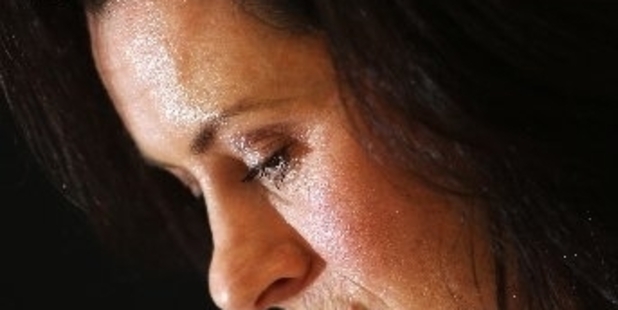 Most people probably think they have some sort of handle on the methamphetamine problem. They will be aware that Customs is kept busy intercepting the drug and its ingredients at the country's borders and may have read online and in last week's Stratford Press about the discovery of a potential meth lab in a car parked on a Stratford property.
They will have heard that it is highly addictive, and that it is increasingly linked with crime and violence.
What they won't know is what life is like for an addict.
Janet Balcombe can change that on Friday evening this week.
Janet will be at The Well Cafe on Broadway for the local launch of her extraordinarily candid book The Wild Side, the story of her train wreck of a life, the damage methamphetamine and other self-destructive behaviour did to her and her family, and how she came out the other side.
She says long before she managed to escape, she was incarcerated in a prison of her own making.
She also experienced the man-made version, on charges including kidnapping and counterfeiting, with drugs and guns thrown in for good measure.
She knew what she was doing, she knew the harm she was inflicting on herself and others, but for a long time she was powerless to do anything about it.
Friday's function will begin with free drinks and nibbles at The Well Cafe at 5.30pm, followed by karakia at 6pm, and some words from MP Chester Borrows before Janet speaks at 6.25pm, after which people can ask questions.
The team from Paper Plus Stratford will be at the launch, and will be selling copies of the book on the night as well as having copies available in the Paper Plus Stratford shop on Broadway available for sale.