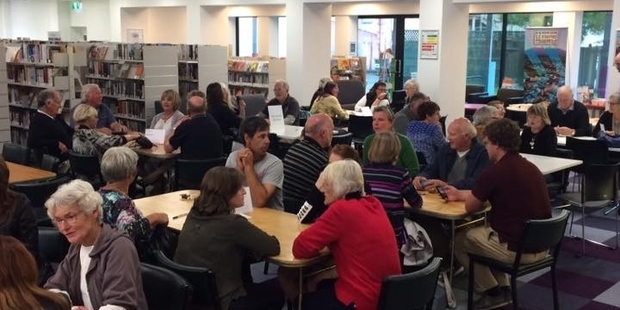 The readers were the winners on Thursday night last week, when Team Book Club, made up of members from one of the Stratford Library book clubs, won the Stratford Library Quiz Night.
The team beat opposition from teams made up of librarians from both North and South Taranaki, although they did include a librarian in their own team - Dawn Gaskin, a former Stratford District librarian. Other members of the winning team were Barb Hart, Sonja Lawson, Keren Nolly, Diane Lithgow and Sheryl Johansson. In second place was the Burroughs Family team, with third place going to The Infomaniacs, a team from Stratford i-Site.
The night raised more than $160 for Renee Eagar and her family. Renee is currently in the USA undergoing brain surgery, as previously reported on in the Stratford Press.