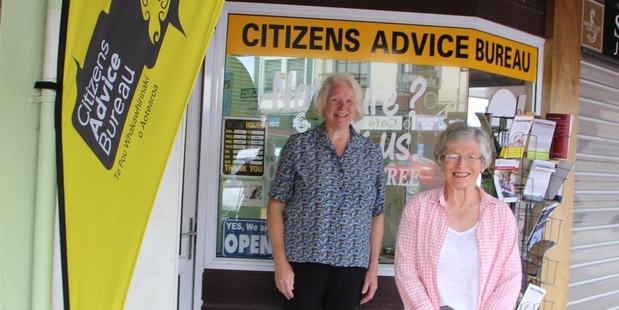 The Stratford Agency of New Plymouth Citizens Advice Bureau is on the lookout for new volunteers. So if you are interested in people, a good listener, comfortable using a computer and enjoy doing research and learning new things - why not put your hand up to be a CAB volunteer?
Bronwyn Crowe from New Plymouth CAB says, "We are interested in people from all walks of life, ages and backgrounds. As a CAB volunteer you would be fully supported with initial and ongoing learning as you come up to speed with the challenges and satisfactions of being a CAB volunteer. You'll also be supported by colleagues and a huge range of resources, including a referral database listing more than 35,000 organisations.
"It's incredibly rewarding being a CAB volunteer," says Bronwyn. "When volunteers are asked to describe what they love most about being involved with Citizens Advice Bureau, most say it's the range of issues that you get to help people with."
She says, "On any given day, you could be asked about tenancy rights, locating a support group or having documents signed by a JP, to finding out whether a person is entitled to a benefit. You work alongside your client to give them the information that they need to take action and deal with issues themselves."
If you're interested in becoming a CAB volunteer or just want to know more, just pop into the CAB office at 270 Broadway under the Clock Tower, alternatively call them on 06 765 5250 or send an email to centraltaranaki@cab.org.nz.