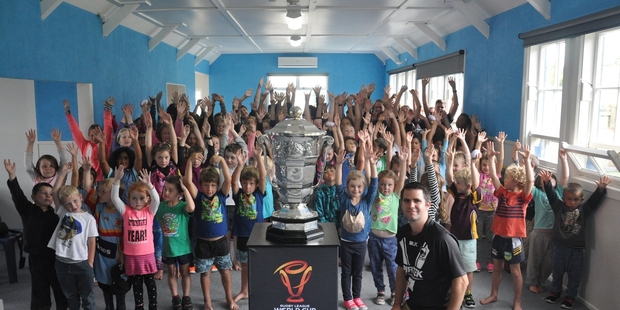 On Friday, February 17 Kaponga Primary School was lucky enough to have the Rugby League World Cup come to the school.
The tour was a way to promote the Rugby League World Cup being played in New Zealand, Australia, and Papua New Guinea this year.
Pupil Jada Beaumont said the trophy was "huge".
"And I hope New Zealand wins it this year."
Fellow pupil Baily Watt said Shaun Johnson was his favourite player.
"And if they have him they can win the cup."
The pupils learned the cup went missing for 20 years and was finally found in the trash. It weighs 28kg.
Thank you Taranaki Rugby League for organising an enjoyable moment for the kids.