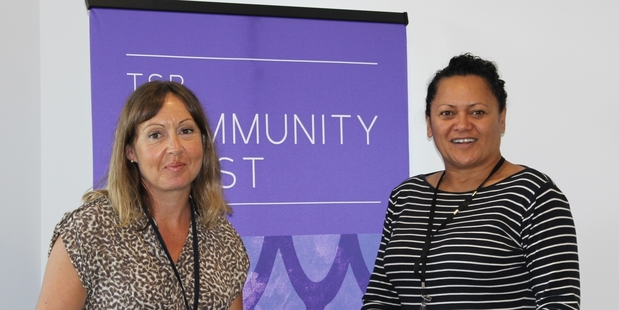 Anyone involved in fundraising for voluntary community groups knows at times it feels like hard work securing funding for projects and activities.
Knowing where to start, who to talk to, what funding is available and how to apply for a grant can sometimes feel like a momentous task.
Stratford groups will be pleased to hear that help is on the way.
On Thursday, March 16, TSB Community Trust grants advisers Kathryn Grant and Kapoi Mathieson will be at the Stratford Library for the first of a series of regular informal chats.
Held at the Stratford Library on the third Thursday of each month between 10am and 1pm, the sessions will run from March to November.
Community group members and individuals with questions about TSB Community Trust funding can head along to have a chat to the trust staff.
Depending on the level of interest and information required, during the time available staff are aiming to respond to queries as best they can, and follow up if needed.
Kapoi says, "The whole idea is to meet locals face to face, build relationships and make it easier for groups to access our funding. We also hope to attract groups that have not applied to the trust previously or didn't know they could."
Established in 1988, TSB Community Trust is strongly community focused and committed to helping local community groups achieve their goals. Owner of the TSB Bank Limited and other assets, the trust invests significantly in people, communities, and positive opportunities. A range of community grants may be available to eligible community organisations and individuals including:
-Operational grants to help with the day to day running of community groups.
-Capital grants which provide support towards capital costs such as building upgrades, uniforms, computers.
-Programme and event grants which provide support towards the costs of running a community programme, activity or public event.
To date the trust has already supported a wide range of Stratford groups.
People wanting further information about the monthly sessions can also refer to the trust's website www.tsbtrust.org.nz, contact the trust office ph 06 769 9471 or email info@tsbtrust.org.nz.
Alternatively, visit them at Stratford Library between 10am and 1pm on the third Thursday of every month.