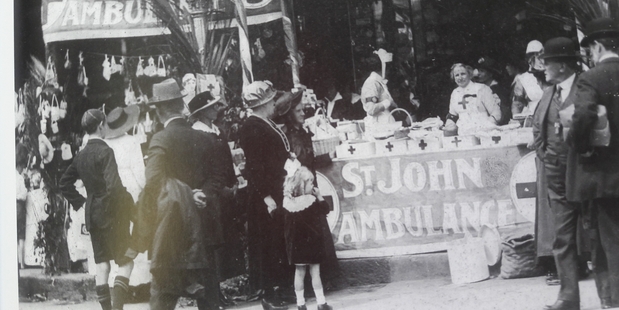 Established in New Zealand since 1885, St John has been woven into the tapestry of our communities and has grown to become NZ's most trusted charitable brand.
Our mission today is the same as it was back then - to prevent and relieve sickness and injury, and to enhance the health and well-being of all New Zealanders.
Back in the day, New Zealand in the 1880s wasn't a good place to have an accident or to get ill suddenly. People were highly susceptible to injury because they were mostly doing manual jobs and medical services were scarce. In April 1885 at a public meeting in St Mary's Church, Christchurch, Reverend Thomas Flavell and Dr Walter Hacon proposed that the St John Ambulance Association be introduced. Their initiative led to the rapid establishment of St John throughout New Zealand.
In 1892 the first St John Ambulance Brigade was formed in Dunedin. In 1895 the first St John Nursing Division was established, also in Dunedin, and by 1905, nearly half of the St John divisions outside the United Kingdom were in New Zealand. Since those early milestones, St John has grown and evolved rapidly to become the well-known organisation it is today.
Volunteering for St John has always been an honourable pastime because the services we provide benefit everyone. The volunteers of the late 1800s got involved by raising funds, attending first aid lectures and helping with the administration of the organisation - three areas of volunteer commitment that still remain popular. Volunteers were also keen to learn first aid and pass examinations which would allow them to wear the coveted St John medallion.
Patient transport has always been a core service provided by St John.
The first ambulance vehicle in New Zealand was the Ashford litter - a simple, two-wheeled cart that was pushed along the road by four men. Today St John provides emergency ambulance and health shuttle services for the New Zealand population.
More recently St John has consolidated and reorganised the structure used to provide services. Our core activities continue to be ambulance services, and first aid training. We have added to our service offering as new needs have emerged and have Caring Caller, St John In Schools, Friends of the Emergency Department, Youth division, Medic Alarms and Opportunity Shops in our portfolio of services.
Our annual appeal is being held April 3 to 9, an opportunity for you to contribute and help support St John continue to supply it services to your community.