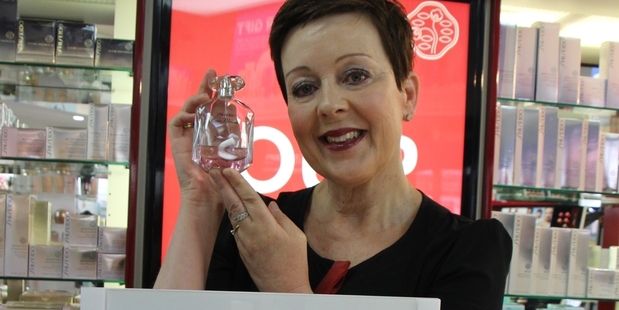 Sales are blooming in Stratford, at least when it comes to Shiseido's Ever Bloom fragrance at Moss, Rocard and Smith Chemist.
Shiseido counter manager, Chris Jordan, was recognised last month at the Shiseido New Zealand Conference for her dedication to the brand leading to uptake of the popular signature perfume, Ever Bloom, from her clients. Chris says she loves being an ambassador for the Shiseido brand.
"As Ever Bloom is a scent I wear myself, it hasn't been hard to promote it to others really. The perfume has been popular with all ages. It has a universal appeal as well."
She says customers are generally loyal to the brand and she loves working with them.