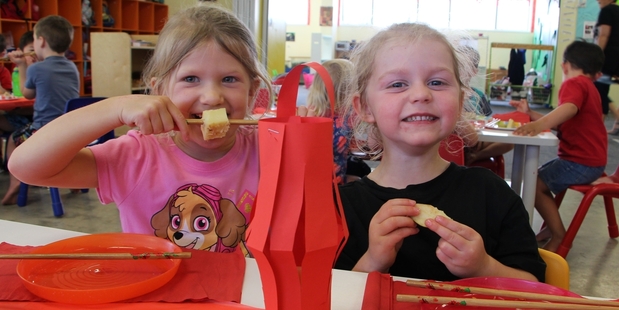 Paper lanterns and decorations covered the windows and walls of Gr8 Kids early childhood centre this month as the children celebrated Chinese New Year, the Spring Festival in China.
The children at the centre have been carefully cutting out paper lanterns while learning about all the traditions that are celebrated during the Spring Festival.
On a Friday afternoon in January, after having a quick lesson on how to use chopsticks, everyone at the centre sat down to enjoy a meal prepared by some of the children. This included dumplings, spring rolls and rice cake.
"The chopsticks are hard to use," says Joby Engelberger, 3.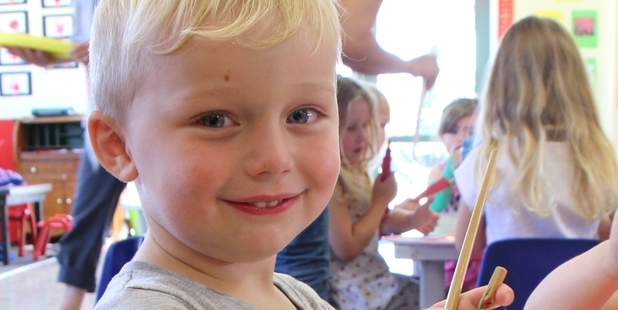 "I liked the rice cake, it was yum," says Emma Rees, 4.
Char O'Dea, teacher at Gr8 Kids, says the children have loved learning about the festival.
Decorations were mostly created using red paper, as the children learned that red represents good fortune.