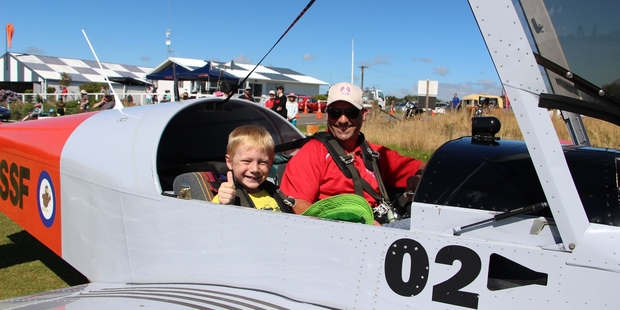 The bright blue sky above Stratford on Saturday was the perfect backdrop to the Stratford Aerodrome and Stratford Aero Club Sport Flyers open day and air show.
President of the Stratford Aero Club Sport Flyers, Nick Furmage, estimates an impressive 2500 people came along to the open day, part of the 85th birthday celebrations for the aerodrome.

I reckon it was one of the best displays I have ever seen, with big sweeping flybys and excellent curving approaches.
The various air displays put on during the day were all well received by the crowd, with a clear fan favourite being Ditch Harding from Whanganui with his Spitfire.
"I reckon it was one of the best displays I have ever seen, with big sweeping flybys and excellent curving approaches," says Nick.
Nick says the crowd were "bees to a honey pot" when the barriers were lifted to allow people to get close to the Spitfire once it was parked.
While the Spitfire was going to be a hard act to follow, Peter Vause and Jim Hickey flew their Yakovlev planes into town. While Jim chatted to the crowd, Peter stayed in the air, putting on an impressive solo display.
With plenty of displays, everyone had a different favourite.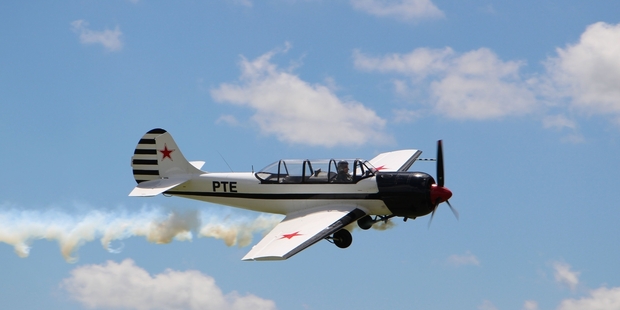 Emma Cunningham (9) was a fan of the Sonerais, saying she particularly liked the name of White Knight. Her brother Connor preferred Gary Hahn's Vans RV-4, saying he liked how fast it could go.
Jarrad Gooch was one of the many visitors to enjoy a trial flight, and was thrilled to have flown over his primary school in Toko.
"It looked really small." Showing no fear, the six-year-old enjoyed the entire flight, "especially when we turned on our side for a bit".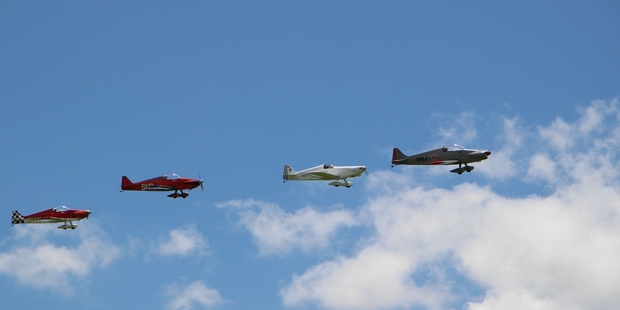 Manny Munro (11) was another young flyer on the day.
"I went up high," he says, adding he liked all the planes. Kanye Te Awa (11) says it was her first time in a small aircraft.
"I would do it again. It was lots of fun."
Nick says the day was a great success, thanks to the huge number of people who helped.
"Days like this only work with volunteers and people willing to give their time, equipment and aircraft."
Having the Air Training Corps (ATC) No. 48 District of Stratford and No.8 City of New Plymouth cadets to help out was also appreciated, as was Stratford District Council's team.
"They made sure the aerodrome was in tip top condition, with many visitors and pilots commenting on how good it looked".
See our photopage on page 2 for more photos from the day.